As Nigerian terror group Boko Haram threatens to smuggle more than 200 abducted girls into neighbouring countries Cameroon and Chad and sell them there, IBTimesUK looks at modern slavery in West Africa.
According to official global estimates, there are between 20 and 30 million men, women and children trapped in slavery all over the world.
The number includes victims of human trafficking, sexual exploitation, child labour, forced marriage, and forced recruitment for use in armed conflict.
West Africa was the gateway for the transatlantic slave trade between the16<sup>th and 19<sup>th centuries. Hundreds of thousands of slaves were shipped to the US, Caribbean and South America and forced to work on plantations or as domestic skivvies.
Centuries after this scourge was said to have been abolished, thousands of West Africans are still trafficked and forced into service, from hard physical labour to sexual exploitation.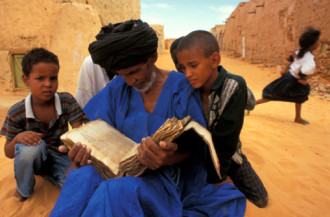 Mauritania
According to the global slavery index (GSI) compiled by Australian thinktank Walk Free Foundation, Mauritania ranks first in the world in terms of slavery.
It is estimated that out of a population of 3.8 million, between 140,000 and 160,000 Mauritanians are enslaved.
People who belong to slave castes are still subjected to degradation and "ownership" by others. The roots of this phenomenon are deeply embedded in Mauritanian history.
"Some boys from within Mauritania and other West African countries who study at Koranic schools—referred to as talibes—are subsequently subjected to forced begging by corrupt imams," the annual Trafficking in Persons (TIP) report by the US State Department said.
Benin
Closely following Mauritania in the league of shame is Benin where, according to TIP, "the practice of vidomegon, which traditionally provided educational or vocational opportunities to children by placing them in the homes of wealthier families, is now used to exploit children in domestic servitude."
Unicef has estimated that at least 1,800 children have been trafficked into Congo in recent years, and most of these children are from Benin.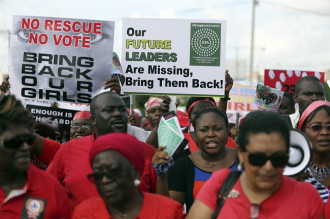 Nigeria
Nigeria has one of the highest numbers of enslaved people in the world. Of a population of 168 million, at least 701,032 are believed to be slaves, according to the GSI.
"Women and girls [are taken] for domestic servitude and sex trafficking, and boys for forced labour in street vending, domestic service, mining, stone quarrying, agriculture, and begging," TIP said.
Ivory Coast
Up to 800,000 children are forced to work on small family farms in Ivory Coast. Boys are also forced to work as street vendors and shoe shiners, while girls are trafficked both internally and from neighbouring countries Benin, Burkina Faso, Ghana, Mali, Mauritania and Togo for domestic work and sexual exploitation.
Gambia
Forced begging, child marriage, domestic servitude and forced prostitution, including child sex tourism, are this country's most prevalent forms of modern slavery. Unicef estimated that out of a population of 1.7m, more than 60,000 children in the Gambia are subjected to modern slavery.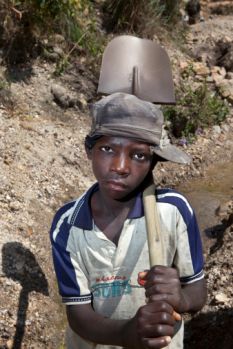 Democratic Republic of Congo
A significant number of men and boys working as miners are reported to be exploited in situations of debt bondage by businesspeople and supply dealers, TIP said.
Congolese girls are forced to work in brothels and boys are abducted and forced to join rebel groups.
Guinea
The majority of Guinea's victims are children.
Girls are often subjected to domestic servitude and commercial sexual exploitation, while boys are forced to beg on the streets, work as street vendors or shoe shiners, or labour in gold and diamond mines, according to TIP.
Some Guinean boys and girls are also subjected to forced labour in gold mines in Senegal, Mali, and other West African countries.
Chad
Chadian children are usually entrusted to relatives or intermediaries in return for promises of education, apprenticeship, goods or money. Many of them are forced into domestic servitude or herding animals, TIP said.
Many child cattle herders cross the border of Chad into Cameroon, Central African Republic and Nigeria.