The Nigerian government is working tirelessly to improve the country's stagnant economy and better people's lives, Vice-president Yemi Osinbajo has said. He made the comments one day after protesters stormed the capital Abuja and the city of Lagos, calling for better governance amid the ongoing economic crisis.
Among other things, people protested against unemployment and issues including rising costs of foods and medicines, access to education and lack of services including electricity.
"To those who are on the streets protesting the economic situation & those who are not, but feel the pain of economic hardship, we hear you," Osinbajo, who is acting as interim head of state while President Muhammadu Buhari is on medical leave in the UK, said in a statement.
"You deserve a decent life and and we are working night and day to make life easier," he said.
Buhari, who was supposed to resume office on 6 February, prolonged his stay in London to complete medical tests recommended by doctors.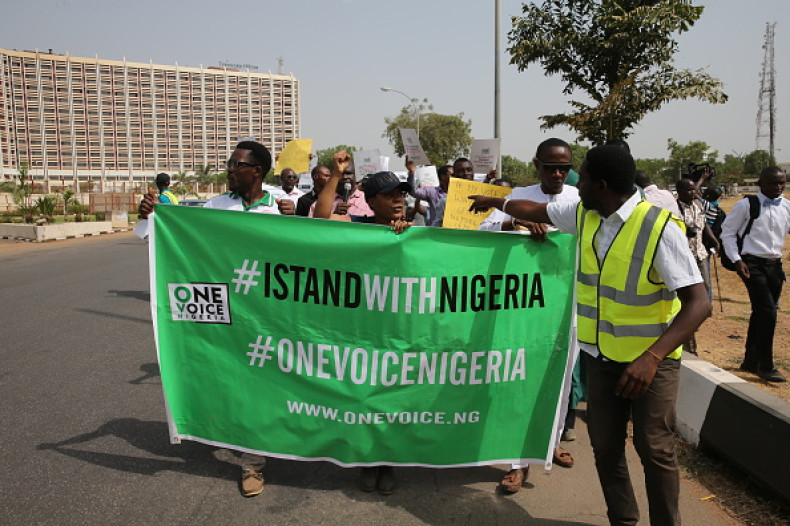 The move fanned further rumours about his deteriorating health and is likely to erode confidence in his administration.
However, Osinbajo said he had a "fairly long" conversation with Buhari, who said he was "hale and hearty".
Buhari took office in 2015, having defeated then leader Goodluck Jonathan in the presidential election.
The leader promised, among other things, to end widespread corruption that hinders the country's development.
Nigeria, one of Africa's biggest oil producers, is also witnessing a drop in oil production due to renewed violence at the hands of militants groups in the country's Niger Delta region.
---
Nigeria up close: Check out our Flipboard magazine
---