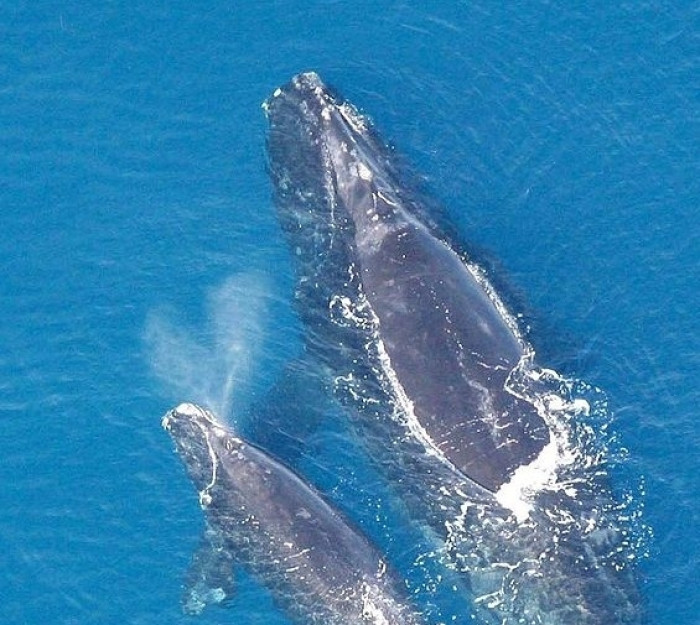 Ten North Atlantic right whales have died in the past two months in Canada's Gulf of St Lawrence, making this year one of the deadliest for the endangered animal.
This week, conservation group Marine Animal Response Society said three more dead whales had been discovered.
More caracasses could exist but may not have been found yet, the group warned. The first dead whale was discovered on 7 June.
Why are the whales dying?
With only around 500 North Atlantic right whales left in the world, the deaths are extremely concerning – so why is it happening?
Researchers believe the whales are being wiped out by humans. Tonya Wimmer, director of the Marine Animal Response Society, told Reuters the whales were likely killed by being hit by ships, becoming entangled in fishing equipment and pollution.
Three of the whales died of blunt trauma and one of entanglement, according to preliminary autopsies. We still don't know what killed the other mammals.
Pollution is thought to have played a part in the whale deaths. As well as the huge amounts of plastic rubbish that is collecting in our seas, oil spills cause tremendous damage to the marine environment – but oil also enters the ocean from drains and rivers.
Fertiliser also adds to marine pollution in coastal areas. When it travels from farms and lawns into rivers to seas, the extra nutrients cause eutrophication – which leads to excessive plant life growth and oxygen depletion in water.
Shipping is also a threat to North Atlantic right whales. To prevent whales from being hit by ships, conservationists are considering employing a whale-alert system for vessels – which will let ships know where the whales are, so they can slow down.
Marine conservationists are desperately trying to work out how the whales died, to try and save the species from extinction. But part of the problem is that the enormous mammals do not reproduce quickly. Only five calves have been born this year and females breed about once every three to five years.
North Atlantic right whales are one of the most endangered types of whale. This is in part, due to the whaling industry that has targeted the species.