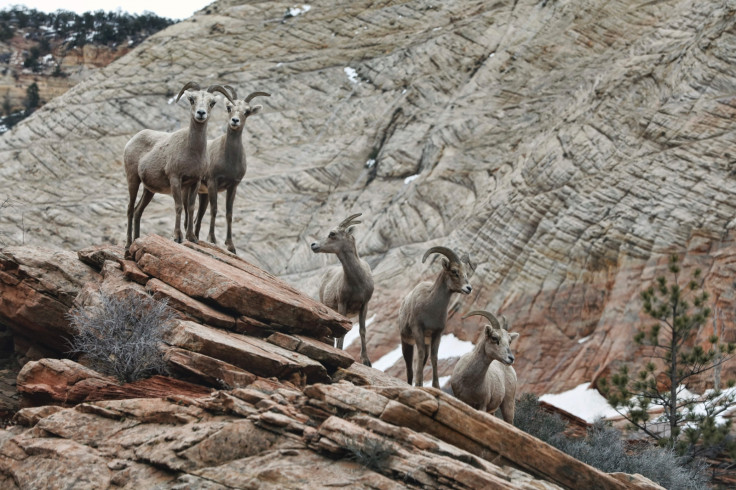 A tough winter has led to larger than normal losses in wildlife in many states across the western United States, something than could harm ecosystems and dampen hunting over the area.
Surveys of herds show the loss of wildlife across Washington, Oregon, Idaho, Utah and Colorado. Record snowfall was reported this winter, even in areas to which some animals migrate to escape the harsh conditions, the Associated Press reported.
"It's been a long, long time since we experienced this kind of loss," said supervisor of statewide wildlife and habitat management program in the Wyoming Game and Fish Department, Bob Lanka.
A spokesperson for the Idaho Fish and Game Department said: "This year we kind of had all the factors that we don't want: we had deep snow, we had periods of fairly cold weather, subzero, and then we also had some crusting on top of that snow."
One deer herd in Wyoming lost all of the known fawns for that year to the winter weather. The endangered Sierra Nevada bighorn sheep in California lost around 40 to 60 individuals.
Harsh winters make it harder for some species to find food, something that's particularly taxing on weaker members of the herd.
Lanka said that there would be fewer hunting permits given out this year in Wyoming, adding that for those who do get a permit "I don't think there's going to be any doubt they're going to notice less animals on the landscape".
Reduced hunting should help bring herd sizes back to normal, but further severe weather could further damage the wildlife of the western states.
"What happens in the future depends a lot on what kind of winter we see next year," Roger Phillips of the Idaho Fish and Game Department said.