There's an old Latin American saw popular among sporting directors in European football: "buy an Argentine for what he is worth, and sell him for what he thinks he's worth". This epigram perfectly sums up the challenge facing Barcelona when it comes to Lionel Messi's future. According to Sky Sports and AS, Chinese Super League outfit Hebei Fortune are looking to hijack the five-time Ballon d'Or winner's contract negotiations with Barcelona with an offer worth half a billion euros.
The side, managed by ex-Manchester City and Real Madrid boss Manuel Pellegrini, have not confirmed this information, but recent history tells us clubs from China are prepared to spend eye-watering amounts to net world-renowned names. Eyebrows were raised when Graziano Pellé and Jackson Martínez, formerly of Southampton and Atlético de Madrid respectively, swapped top European football for the emerging Asian league. Chelsea's Oscar is set to become the latest to make a similar move.
The multi-million dollar question is: should Barcelona take advantage of this spending spree in China and offload Messi for more than five times the world transfer record? IBTimes UK looks at what could be the biggest deal in football history.
Barcelona could set up an unbelievable squad for a decade
Leo Messi is 29 years old. He is still a superb player that can win matches and trophies by himself, and he remains eager to break further records. But age takes its toll. How long is he going to be able to keep at this level? If Barcelona have the opportunity – even though it sounds more like a threat – to sell Messi for €500m, they should not hesitate.
In the last seven seasons, the club has almost spent the same amount on players including Alexis Sánchez, Neymar Jr, Luis Suárez, Javier Mascherano, Cesc Fabregas, Jordi Alba, Claudio Bravo, David Villa and Ivan Rakitic among many others. Furthermore, the rumoured bid that Hebei Fortune is greater than the five biggest transfers in history, combined.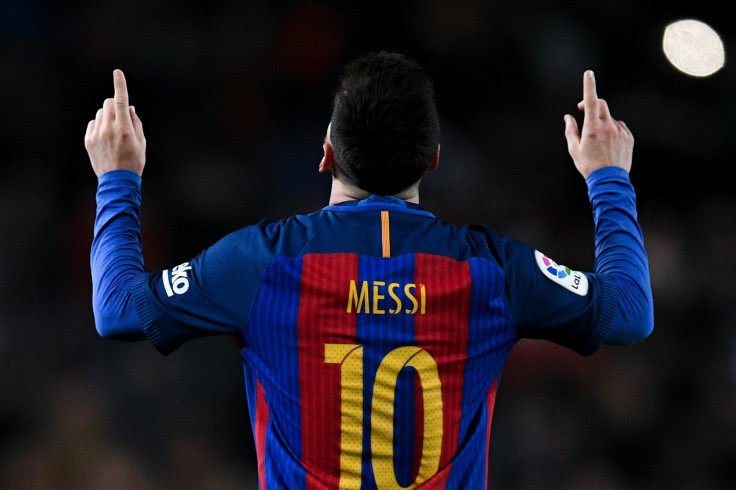 The Chinese Super League's strategy is clear. Their competition is still not very attractive, and they need an overtaking manoeuvre; a dramatic effect that would put their division in the spotlight. That mission is being inspired by proposing significant offers for the likes of Cristiano Ronaldo or Messi. Barcelona should see a hidden opportunity in that "Chinese threat".
A way to beat the Fifa Fair play rules...
Luis Enrique's team has, arguably, the best attacking trio in the world. However, since Xavi left and – more importantly – whenever Andrés Iniesta is absent, they struggle to create chances, and their forward line is not as potent.
That is why the club needs to either reinvent themselves, developing a plan to build a long-term world-class squad – starting with the midfield. However, that's not as easy as it sounds. Barcelona are struggling with financial problems. The Fifa Fair Play rules turn their will to substitute top players into a difficult challenge. Selling Messi to China would turn them into the most powerful European club from a financial perspective, while they would keep Luis Suárez, Neymar, Gerrard Piqué and Andrés Iniesta. Strong foundations for a brand new building.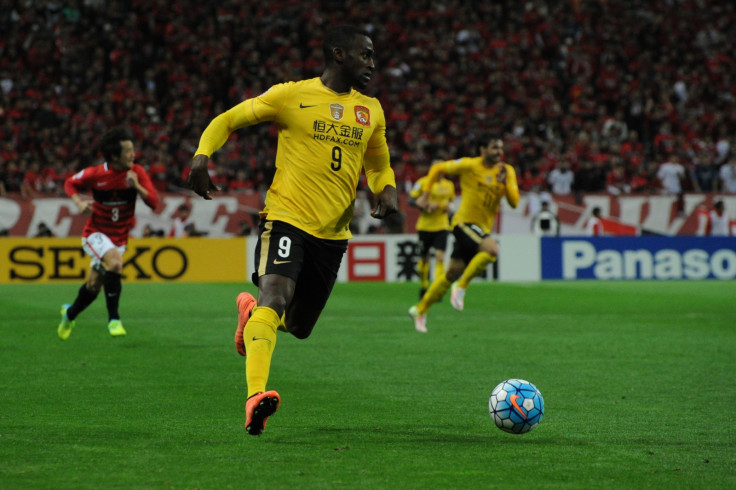 Is Messi happy following tax issues?
If the financial benefits for Barca don't convince you, then perhaps look at Messi's current state of mind? It is obvious he continues to enjoy his duties on the pitch, a clear friendship with attacking colleagues Neymar and Luis Suarez visible to all.
But we cannot forget that he was handed jail term for tax evasion five months ago. Under Spanish law, if the length of the sentence is under two years, you do not have to spend any time in prison. If he happens to re-offend, even being found guilty for nominal crimes such as breaking the speed limit, he would be put behind bars. Not even the best lawyer would help him avoid that fate.
In addition, can anyone reject a €100m offer – after taxes? Be sure that there is no European club that can offer that amount to Messi. I have never considered the option of Messi leaving Barcelona, until Guangzhou Evergrande payed €42m for Atletico Madrid's Martínez. €500m is an offer you cannot refuse.