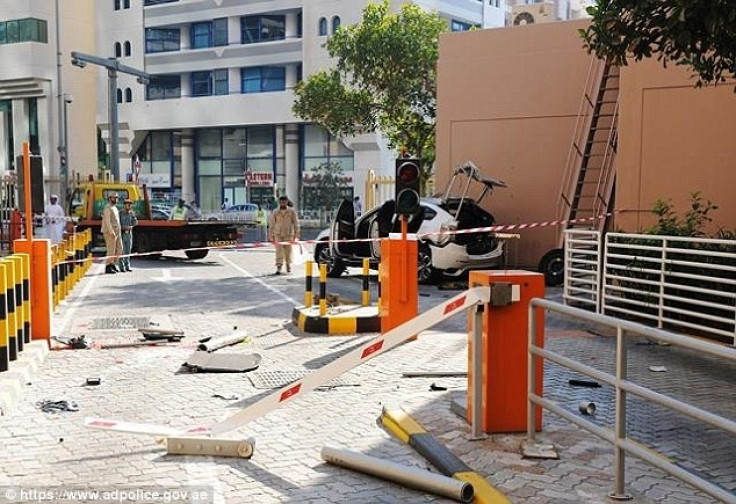 A British woman plunged 80ft to her death after accidentally reversing her BMW off a car park in Abu Dhabi, an inquest has heard.
Linda Al-Selmie, 53, from Darlington, County Durham, suffered multiple injuries after her vehicle fell from the sixth storey to the ground below, the Newcastle Chronicle reported.
Photographs taken by investigators showed her white car in a crumpled heap of twisted metal near the entrance to the car park.
Al-Selmie, who had moved to Abu Dhabi with her Iraqi-born husband, died at the scene from an inter-cerebral haemorrhage and crushed chest.
An inquest into her death took place at Crook Coroners Court on Tuesday (12 September).
Coroner Crispin Oliver gave a verdict of "accidental" death, with the woman's family acknowledging that the exact circumstances of how her vehicle came to hurtle off the car park may never be known.
The inquest heard an investigation into the January 2015 incident had been launched by police in Abu Dhabi.
It found the car park barrier through which Al-Selmie's BMW crashed was only 90cm high – nearly 17cm shorter than the original designs and regulations required.
The barrier was also found to be not far enough from the edge.
Tyre marks from Al-Selmie's BMW were found in a parking space where the driver appeared to have slammed on the breaks.
Coroner Crispin Oliver said there was an ongoing criminal investigation into the matter in Abu Dhabi, but that it was unlikely to extend to charges of manslaughter.
"I have received evidence from Abu Dhabi police's forensic evidence department, on behalf of the attorney general in respect of the barrier and a matrix report into the strength of the barrier, which I understand Mr Wajhi Al-Selmie believes to be unsatisfactory," he said.
"A report on the barriers, published in December 2015, said the barrier has not been constructed in accordance with the guidance."
BMW said tests had shown there were no mechanical faults with Al-Selmie's vehicle.
Al-Selmie's UK-based family said following the inquest they were relieved to have "something resembling closure".
Her sister, Marjorie Carney, said: "We will never know what caused the car to go over the barrier in these circumstances but we now know there's a fault with the building."