Why Channel 4's Benefits Street Misrepresents UK Welfare and Unemployment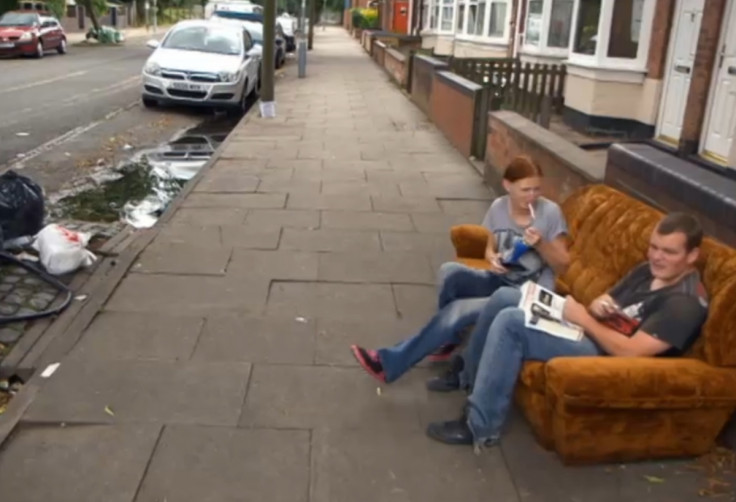 Take a camera crew to a rough inner-city area with high unemployment and you've got yourself a documentary series.
There are hoards of stereotypical wastrels, waifs and strays – tinny in one hand and giro cheque in the other – ready to be filmed as they stumble around litter-strewn streets blurting out whatever squalid philosophy it is they live by.
And so we have the latest dropping from this beastly documentary genre, Channel 4's Benefits Street, filmed in a dark and grubby corner of Birmingham.
If you take it with a pinch of salt, it's an entertaining programme with a few choice characters.
Notably, there's Incapacity Benefit claimant "Fungi", a drug-addled alcoholic who insists he would love to work but, tragically, is too ill. This is despite being a shambolic neighbourhood handyman who'll do odd jobs, badly, for the price of a super strength lager.
He also nicks in-house corporate magazines from a local hotel, which he passes off as the Big Issue in sales to unsuspecting do-gooders.
Then there's a couple who moan about not being paid their benefits on time and claim there'll be riots because people are so poor. It later transpires they were sanctioned for benefit fraud. And they laugh about it, despite only having £30 a week to feed them and their two young children.
But entertaining and at times infuriating though it is, this is not a true reflection of the welfare system at large. They are just caricatures of the long-term unemployed who make for good, trashy television.
And that's the big problem. With myriad series devoted to a particular section of the unemployed filling prime time slots on television, raking in millions of viewers each time, it gives the misleading impression that this is a typical representation of those who are out-of-work.
It plays into the 'scroungers' narrative put about by Chancellor George Osborne and Work and Pensions Secretary Iain Duncan Smith as they attempt to justify hacking the welfare system, which supports many more employed than unemployed people, to pieces.
To add some wider context and perspective to the Benefits Street presentation of the welfare system, here are some interesting figures.
There are 2.47 million unemployed working age economically active people in the UK, according to the Office for National Statistics (ONS). Of those, 890,000 are long-term unemployed (those out of work for more than a year). Breaking this down further, 458,000 had been out of work for more than two years.
Taking the latter figure, of which the documentary subjects are likely to be a part, it represents just 18.5% of all unemployment. Moreover, just 0.7% of the entire UK population.
And just because you've been out of work for two years doesn't mean you're like those people chosen by television producers to represent what long-term unemployment looks like. Some people are just unlucky.
Not all of the unemployed are claimants either. In fact, just under half of those out of work do not claim Job Seeker's Allowance (JSA). There are 1.31 million JSA claimants in total.
Just 3% of the entire welfare budget is spent on JSA. It is not some land of milk and honey for the job-shy feckless, who account for a small portion of unemployed people in the UK.
Many working people rely on the welfare system to support their paltry wages from low-paid jobs. For those out of a job it is a necessary safety net to put clothes on their back, food on the table and a roof over their head.
So how much across all benefits, from JSA to housing, does the UK lose through fraud? According to the government's most up to date figures, it was £1.2bn in 2013/13.
Too much, of course, but it's worth noting that £1.4bn was underpaid because of official or claimant error, more than off-setting what was lost through fraud.
It's also worth noting that the tax gap in 2013 – the difference between what was collected and what HMRC thinks it could have collected were it not for evasion and avoidance – was £35bn.
Avoidance and evasion by businesses and wealthy individuals dwarfs the petty fraud by rogue benefits claimants.
With these figures in mind, let's take Benefits Street for the entertainment show it is, rather than a documentary with any grander purpose as a window into the lives of the unemployed.
© Copyright IBTimes 2023. All rights reserved.