A rift has opened between Turkey and several EU countries after Turkish President Recep Tayyip Erdogan attempted to rally support for controversial reforms aimed at expanding his powers amongst the Turkish diaspora.
What is the dispute about?
Turkey's diplomatic spat with the Netherlands deepened on Sunday (12 March), with Erdogan accusing the country of fascism and saying it would be made to pay, after authorities blocked pro-Erdogan rallies in the country.
Two Turkish ministers were barred from addressing rallies in Rotterdam, and one was escorted to the German border.
The cancellation sparked clashes between Erdogan supporters and Dutch police, with police using water cannon to disperse crowds.
Erdogan is seeking support for reforms to the Turkish constitution expanding his powers that will be voted on in an April referendum.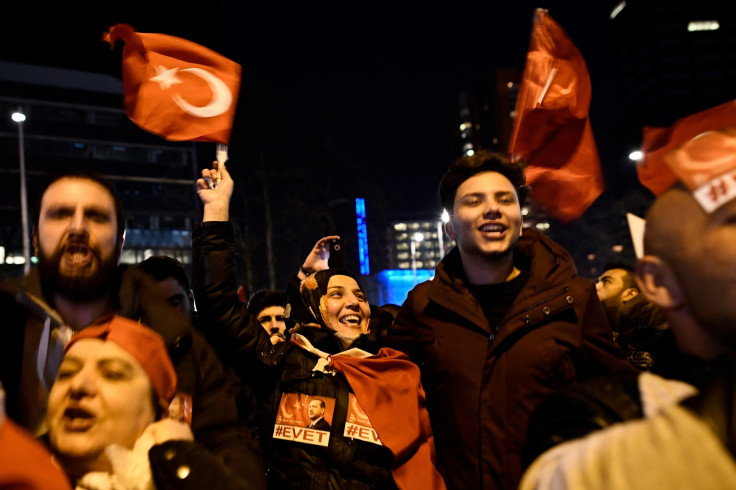 How did Turkey react?
Erdogan called on the international community to impose sanctions on the Netherlands for the ban, and accused European countries of "Islamophobia".
"I have said that I had thought that Nazism was over, but I was wrong. Nazism is alive in the West," he added.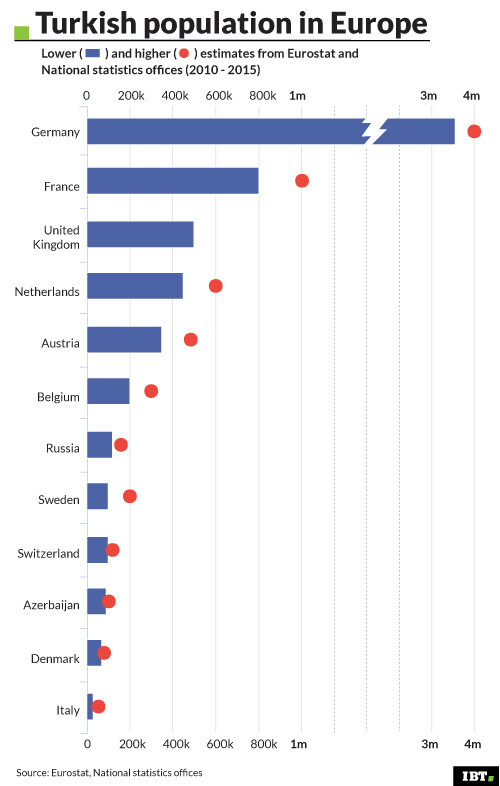 Have other countries imposed bans?

In Germany and Austria local authorities have blocked several pro-Erdogan rallies, citing concern over security and the rallies' capacity to stir tensions.
A gathering in France over the weekend was allowed to go ahead, and passed without incident.
German interior minister Thomas de Maiziere said that though he opposed pro-Erdogan rallies being held, the question of whether to impose outright bans on Turkish officials requires careful consideration.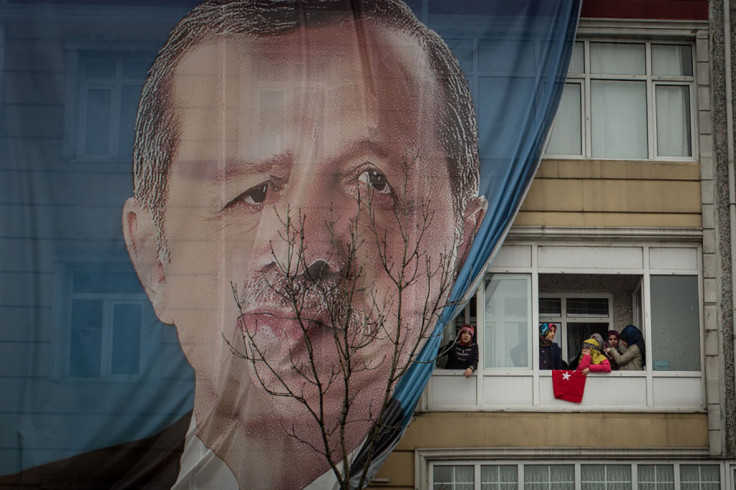 What have European leaders said about Erdogan's accusations?
Dutch Prime Minister Mark Rutte called for Erdogan to apologise for the Nazis jibe.
"This country was bombed during the Second World War by Nazis. It's totally unacceptable to talk in this way," he said.
Danish Prime Minister Lars Loekke Rasmussen has entered the fray, cancelling a planned meeting with his Turkish counterpart in light of "current rhetorical attacks" against the Netherlands.
Germany has also hardened its rhetoric against Turkey in the wake of Erdogan's remarks.
Chancellor Angela Merkel called such rhetoric "depressing", saying it belittled Holocaust victims and was "so out of place as to be unworthy of serious comment".
But on any future rallies, she said: "We continue to view such appearances by Turkish government representatives as possible as long as they are duly announced in a timely manner, and in an open way."