Why Kazakhstan capital Almaty is perfect venue for 2022 Winter Olympics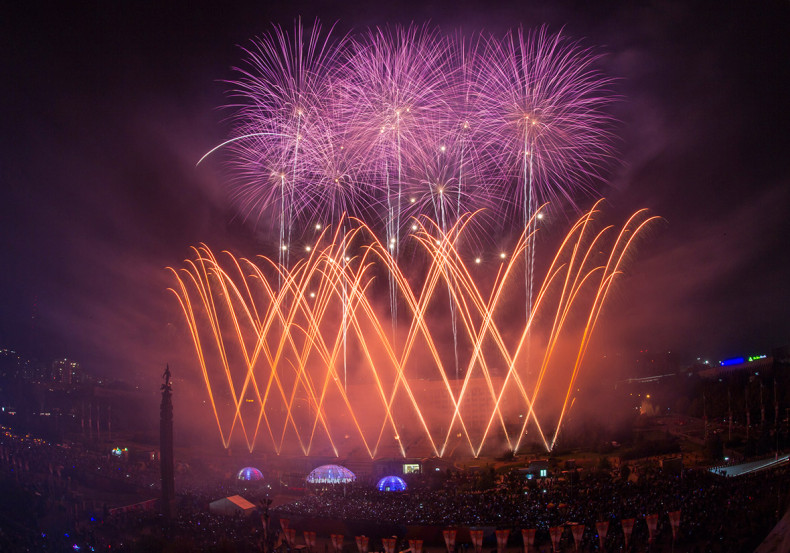 The bid to host the 2022 Winter Olympics has entered its final stages. With only Beijing and Kazakhstan's Almaty left in the running, both will be hoping to secure victory, and their first Winter Olympics, when the decision is made on 31 July.
A month after visiting Almaty to inspect the city's Winter Olympics credentials, the IOC's Evaluation Committee has travelled to Beijing on a similar fact-finding mission.
Here, Kazakh Foreign Minister Erlan Idrissov sets out why Kazakhstan has high hopes of making history.
When two years ago we launched our bid to host the 2022 Winter Olympics, few international commentators, in truth, gave Kazakhstan even an outside chance of success. Following the IOC committee's visit to Almaty in February, however, we are now seen as serious contenders.
This knowledge has unleashed a huge sense of pride and excitement in the city and across the country. Proud to have a chance to host such an illustrious event and to show off what modern Kazakhstan has become. Excited to have an opportunity to work with the Olympic movement to deliver a modern but 'real' winter games which is true to its great tradition.
We believe Almaty has a great deal to offer. Our city – and country – has long been a bridge between east and west and remains one of the treasures of the Silk Road. Almaty is cradled by the majestic Tien Shan mountains which lie on the city's doorstep and will offer athletes and visitors breathtaking views from the Nordic and Alpine Venues.
We have a strong winter sports tradition and experience of hosting major winter events such as the 2011 Asian Winter Games. This means that of the 14 competition venues needed for the 2022 games, eight are already built and in use, including the Medeo stadium where many world records have been set. Three more venues are already are under construction for the 2017 Winter Universiade which will see over 2,000 student athletes from more than 50 countries compete.
It is precisely because most of our infrastructure is already built that the 2022 Olympics, if hosted by Almaty, could be one of the most cost effective in decades – exactly as the IOC want. Almaty's proposed budget, including infrastructure, is $3.495 billion, which is lower than many recent games. We hope to demonstrate that the Olympic spirit depends not on money, but on dedication, hard work and ambition. Our culture and heritage is built on authenticity and we are harnessing this spirit in our Olympic bid.
But as well as our experience, we also believe our country mirrors the values and ethics that underpin the Olympic Movement. Kazakhstan is a country where people of over 100 different ethnic backgrounds and 40 faiths live in peace, tolerance and harmony. We are proud to be renowned globally for the hospitality we show to visitors. If there is one nation that is ready to welcome citizens from all over the world for the Olympics with a warm heart, it is Kazakhstan.
We are also eager to show off our country. We are immensely proud not only of its natural beauty but also the modern Kazakhstan we have built since independence 23 years ago. We may be a very young country but we have already demonstrated exceptional ambition and success. Our economy has grown strongly and the living standards of our people have improved dramatically. We have gone in little over two decades from being a remote part of the old Soviet Union to a dynamic, modern nation on course to be one of the top 30 global economies by 2050.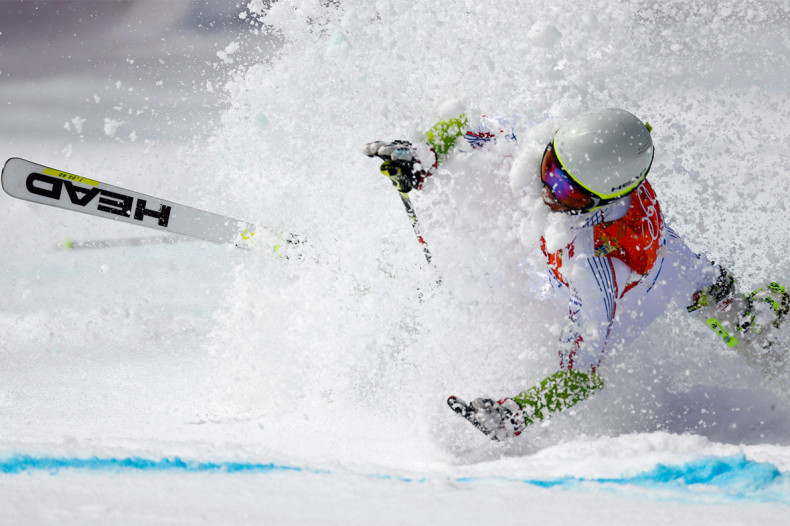 Almaty itself illustrates both our rich tradition and recent success. It is a thriving modern city but also one with its own unique culture and history. It has been a melting pot of language, art and culture for hundreds of years. One in three of its population is under 30 so it has the energy of youth.
Most compact Games in years
In global terms, it might be a relatively small city with a population of 1.5 million but it offers something for everyone. And its size is also an advantage we intend to use to stage a memorable Games. It will enable us to host the most compact Winter Olympics in many years, with all of our venues within a 30-kilometre radius of the Olympic Village.
We have also worked hard in our bid to ensure the legacy of hosting the Olympics will have a positive impact for generations to come. Not only will it help us meet the growing demand for winter sport infrastructure in the region, it would provide a catalyst for economic and social progress.The Olympic Park will become a great residential, commercial and tourist centre, with an ideal location close to Almaty International Airport. The New Almaty Convention Centre will be a boost for the city's ambition to host international exhibitions and meetings.
Almaty will become the centre of Eurasian mountain tourism and winter sporting events. All our Olympic Facilities will be used for training new generations of athletes, hosting events and serving as recreation centres, inspiring young people from the city, our country and wider world. The Almaty bid strongly shares the IOC's vision to lower hosting costs, integrate sustainability in many levels of Games' planning, and build a lasting legacy for the facilities and the region as a whole.
Last month, we warmly welcomed the IOC delegation, providing it with detailed briefings on the particularities of our bid. And we intend to continue working fully transparently and openly with the OIC to present the true potential of Almaty.
We are truly excited. We want the world to witness for themselves the different cultures, traditions and nations that live united in Kazakhstan. It is a spirit which underpins both the Olympic Movement and our country. It is why we are ready to make history in 2022.