Why a sense of community is key to combating loneliness
The long-term impacts of loneliness are still emerging, with 55 per cent of the workforce feeling lonely on a weekly basis and 79 per cent saying their colleagues are the lonely ones.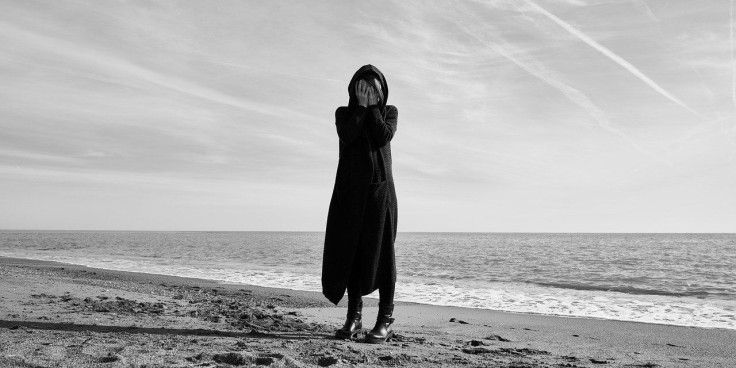 Feeling lonely from time to time is part of the human experience. Yet, we're deeply social, and our ability to collaborate and communicate is an essential part of being human. We need connection and community to thrive.
But recent changes to how most of us live, work and socialise have caused an increase in loneliness among people of all ages, on a global scale.
Globally, 55 per cent of the workforce feel lonely on a weekly basis, with 79 per cent saying their colleagues are the lonely ones. According to a study by YouGov, One in five millennials in the US say they have no friends, while in the UK, around three million adults feel lonely often or always. And while loneliness is common among all age groups, younger adults report feelings of loneliness more than any other age group.
Worryingly, the long-term impacts of loneliness are still emerging. The US Surgeon General's Advisory on the healing effects of social connection and community claimed recently that loneliness has an impact on our mortality, equivalent to smoking up to 15 cigarettes per day. Meanwhile, by harnessing advanced statistical techniques, academics found that individuals who experienced loneliness were 50 per cent more likely to die prematurely than those with strong social relationships.
Although these impacts are severe, it's undeniable that even in moderation, social isolation is associated with a range of adverse health outcomes, including depressive symptoms, poor sleep, cognitive decline and impaired immunity at every stage of life. Lonely feelings can also impact our working lives, causing us to feel less engaged, less productive and make us more likely to think about quitting or leaving our jobs.
Why is loneliness on the rise?
Put simply, we're living in an era of fast-moving change in how we live and work. Technology has changed how we interact and while smartphones and social media have made us more contactable than ever before, for many it's also impacted the strength of our personal connections as we learn to navigate a swiftly evolving social landscape.
Meanwhile, during the pandemic, many of us weren't able to see the friends, colleagues, shopkeepers, bus drivers and baristas which once formed the fabric of our daily lives. And for all its many benefits, remote work has left some workers feeling lonely more often, even as concerns about the ongoing cost of living crisis have caused many to reassess how they spend their disposable incomes, with socialising often seen as a luxury that must be sidelined in an effort to control costs.
These factors have combined to lead to what some are describing as the next public health crisis. What's concerning is that – like so many other aspects of mental health – loneliness has a strong stigma attached to it. Despite the universality of loneliness, we're embarrassed to talk about it. Feeling like we're alone or like we don't belong – in both professional and personal settings – hurts.
How we can tackle loneliness at work
We all have a role to play in combating loneliness. On a deeply personal level, we can focus on what we're grateful for in life or practice challenging – and reframing – our negative intrusive thoughts.
But we must continue to help others, too, even those who do not appear lonely on the surface. After all, people who seemingly have a lot of social interaction can still be lonely or vice versa, people who spend more time alone may be content to keep their own company.
At work, this can be achieved by fostering a strong sense of community. Community brings a workplace together - not in the sense of brainstorming a new campaign, but to laugh, celebrate and have fun together. Community makes our work and personal lives more meaningful - connecting and working together to contribute to a shared purpose beyond our individual selves.
The benefits of establishing communities are clear. Studies continue to demonstrate that a sense of community helps employees to thrive inside and outside of work. People who feel a sense of community at work are also 55 per cent more engaged and 66 per cent more likely to stay with their company, helping HR teams attract and retain key talent.
In short, establishing – and nurturing – a sense of community is critical to tackling loneliness and improving employee mental health in your workplace. Here are three key ways to foster community:
Be serious about work and fun: While work is well... work, (in essence a place to focus, problem-solve and get tasks done), it's ideally also a space where we can have fun and celebrate wins, both big and small. Leaders should consider scheduling regular non-work-related activities so that employees have time to bond as a team. These activities do not have to cost a lot of time or money but ideally should play to your employee's strengths and interests.
Tackle problems together: In a working environment where it's safe to make mistakes, there's nothing quite like a crisis (of any size) to forge strong relationships. By taking a teamwork-first approach, leaders can demonstrate to teams that mistakes are inevitable and fixable and create opportunities to learn and grow together. Creating a culture of psychological safety where it's okay to make mistakes is invaluable in building strong working relationships across teams and entire organisations.
Check-in regularly: While many think of chit-chat as a waste of time, it's essential for any functional organisation. Even just a few minutes of informal conversation at the start or end of your calls makes all the difference in how connected your team members feel. There's plentiful evidence to support this, too; research from MIT shows that this type of interaction has quantifiable benefits, with workers getting through their tasks more quickly, with less stress and good results.
In short, a strong sense of community at work is not only a key ingredient to sustainable business success but will be crucial to combating the rising epidemic of loneliness. Building strong bridges can help make working together psychologically safer, more accessible, more productive and more enjoyable. As our ways of working and interacting continue to evolve, business leaders have a key role to play in making community and social connection a cornerstone of company culture.
By

Jennifer Gendron, is a Chief Commercial Officer at Koa Health. As an executive with 20 years of experience, she has delivered substantial growth for companies in highly competitive business markets. Jennifer's background and education in business, mental health and non-profits has enabled her to succeed as an executive and commercial leader.
© Copyright IBTimes 2023. All rights reserved.