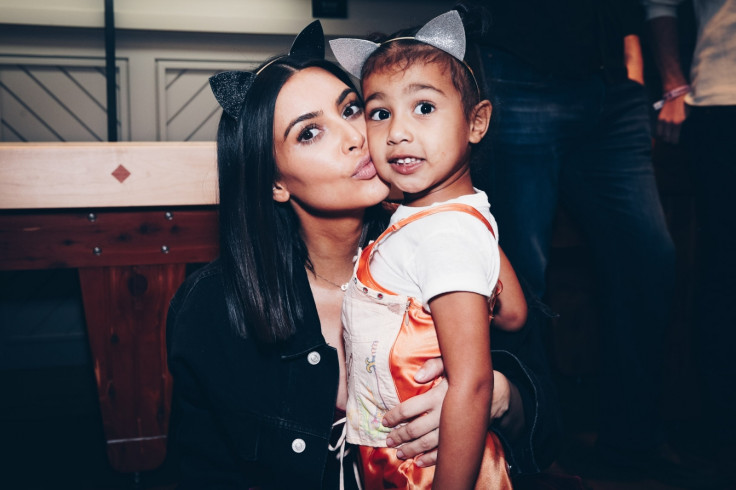 Most people took it as a joke when Kanye West mentioned plans to run for US president in the 2020 elections but now they are pretty miffed over his wife's recent attempts to look like a former first lady. The internet slammed Kim Kardashian after she posted photos from a recent shoot for Interview magazine in which she has been styled along the lines of Jackie Kennedy Onassis.
The Keeping Up With The Kardashians star is seen wearing the former Flotus' signature-style suits, dresses and pearls while posing with her daughter North West. Even her hair has been fashioned to resemble the 60s icon's bouffant.
"Just wanted to thank @stevenkleinstudio for pushing me to do a shoot that was very different & powerful & allowed me to pay homage to the iconic Jackie Kennedy who I admire & respect!" she wrote alongside a photo shared on Instagram.
"This photo shoot I will cherish forever as such an amazing memory with my daughter, working with the most incredible team."
What is worse – the magazine shared an image of their September cover with the headline: "America's new First Lady Kim Kardashian West and her daughter North West".
The suggestion did not go down well thought and triggered a wave of criticism, with many people on the internet pointing out that it was wrong to label the reality TV star as such considering she shot to fame for her infamous sex tape.
"Jackie had class. I don't think the Kardashians ever could if you hit them over the head," one person commented on Twitter, while another pointed out that this was "mad disrespectful" to the memory of the late President John Kennedy's wife.
As if this was not bad enough, others have also slammed the magazine for darkening the 36-year-old's skin to the point that she looks African American. "The fact that she looks as if she's trying to be black is even worse and more insulting," a fan of her commented on her Instagram post while others compared the makeup to "blackface".
Kardashian's heritage has been traced back to Dutch, English, Irish, German and Scottish origins on her mother's side and Armenian on her father's, and critics were enraged that the shoot make her look black.
"Pretty sure blackface is racist even if you're married to one...And posing like a Kennedy? #WeAllRememberYourPorno," one person hit back.