Rafael Nadal is set to play against 85th seed Dusan Lajovic in the first round of the US Open on 29 August. While all eyes will be on the top seed's performance in New York, a few will be paying attention to his dressing style as well. All thanks to a recent interview.
InStyle caught up with the current World No. 1 ahead of his match to talk, not about his game plan, but about his shorts.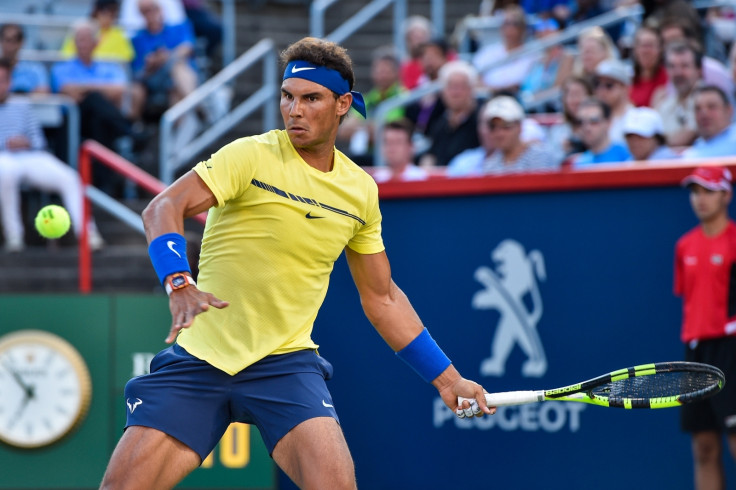 In his early days on the international circuit, Nadal piqued the interest of the game's fashion critics with his fondness for longer capri-style shorts. But over the past couple of years, these same observers have noticed a distinct change – his shorts have been getting much, well, shorter.
The 31-year-old revealed that he made the change because of his age. "They were very comfortable, but not for my age," he told the fashion magazine about his below-the-knee sportswear. "When I was 18, 19, 20, they were OK.
"I decided to change up the style in 2009. You never know what can happen in the future, but playing again with those long pants is not going to happen. I'm too old for that," he added.
Nadal's wardrobe maybe changing with his age but it's not the only thing. The 'King of Clay' explained that his perception of the game has also altered with time.
"I just try to do it step-by-step and just work every day with the right attitude and believe that I can do things well again," he said.
"If you don't have the motivation and the passion to be back — to compete at the highest level — at my age it would be difficult to wake up every day with the right attitude to go to practice."
With top players like Andy Murray, Novak Djokovic and Stan Wawrinka pulling out of this year's US Open due to injuries, fit-again Roger Federer is likely to be the Spaniard's main rival. The World No. 3 is up against Frances Tiafoe in his first round match on 30 August.
Earlier this month, Nadal spoke to Tennis World US about his fellow-sportsmen's injury issues. "You know it is something that happens because we are not 20 years old anymore, no? We are over 30, most of us. So it is something that can happen."
While talking about his own struggles with injuries, the Spaniard said, "This year happened couple of times. But I tell you one thing, no, I have been in that position more than all these players that are out now."