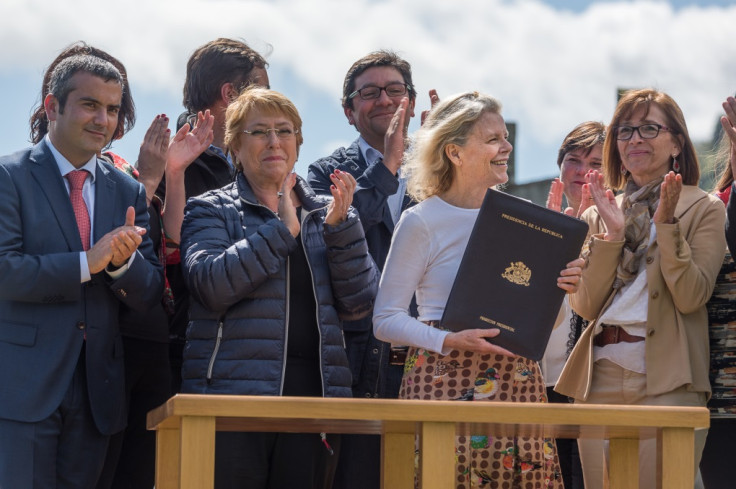 The widow of US billionaire Doug Tompkins, who owned outdoor brand The North Face, is donating one million acres of land to Chile for national parks to be created.
Kristine McDivitt Tompkins, who is head of Tompkins Conservation, is donating 408,000 hectares, an area roughly the size of Switzerland, to the South American nation.
The historic pledge was signed with Chilean President Michelle Bachelet on Wednesday (15 March) and will provide land to create three new national parks, expand three existing national parks, and unite some national forests into two national parks.
McDivitt Tompkins is the widow of American conservationist Doug Tompkins, who bought large swathes of land in Argentina and Chile to protect threatened ecosystems.
Doug Tompkins, one of the founders of the outdoor clothing brand The North Face as well as Espirit and Patagonia, died of hypothermia aged 72 after a kayaking accident in Chile in December 2015.
Tompkins, a conservationist and an environmental campaigner, was a member of Patagonia Without Dams, which opposed the construction of mega-dams for power generation company HidroAysén.
After his death McDivitt Tompkins announced plans to hand over the land to Chile, and Bachelet is expected to sign the decrees to create the national parks before her presidential term ends in March 2018.
"This is a key step to treasuring this giant source of biodiversity and safe keep it in the public interest," Bachelet said at a ceremony celebrating the gift in southern Chile, according to the BBC.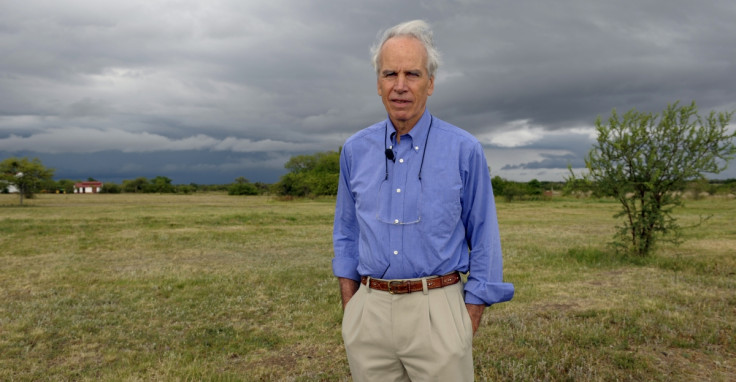 McDivitt Tompkins, who founded the not-for-profit organisation with her husband, said Doug's vision had inspired her to hand over the land.
"I know that if Doug were here today, he would speak of national parks being one of the greatest expressions of democracy that a country can realise, preserving the masterpieces of a nation for all of its citizenry," she said.
In addition to the donation, the Chilean state agreed to add a further 949,000 hectares of land.
In 2005, the Tompkins donated 294 hectares near the Corcovado volcano, creating the Corcovado National Park, the sixth largest national park in Chile.