Wikileaks has put into BETA testing Friends of Wikileaks, a social networking platform for all those in support of Wikileaks and all that it does. The introduction on the home page of FoWL introduces you to the community motives in support of Wikileaks and other associated organisations and entities from all around the world.
One feature that the online platform tries to provide its users is to select the choice of languages the user would wish friends to communicate with: it could be Spanish, Dutch, Hindi, English, Arabic, Thai or any of the other prominent languages spoken around the world available in a dropdown menu.
All new signups are promised a list of friends as per language preferences expressed on the signup page.
A request for a log-in pops up to display a message stating it is Coming Soon.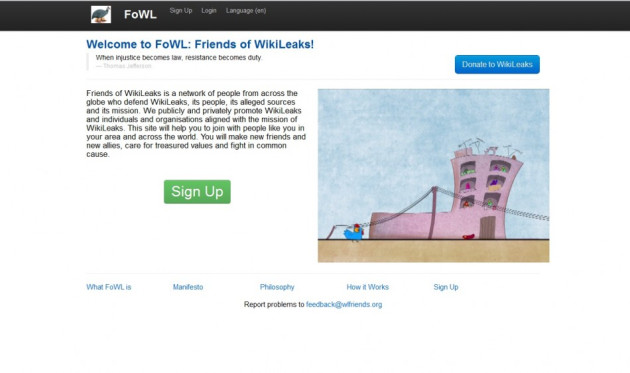 The link takes you to the home page in case you wish to read the "About Us" section on the portal.