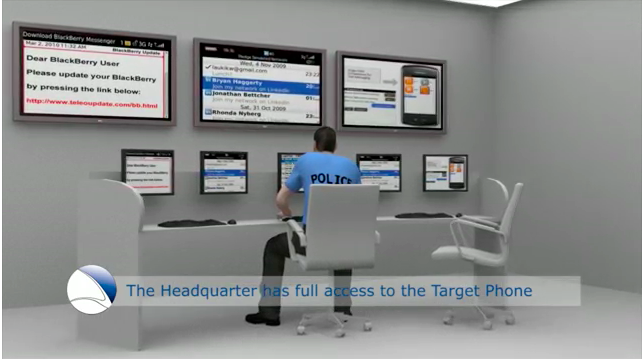 Surveillance companies are able to hack into BlackBerry mobile phones by sending out a fake software update, the smartphone can then be monitored without the owner's knowledge.
The spying software is produced by a surveillance company called GAMMA and a video guide explaining how the software works has been uploaded as part of the Spy Files series by whistleblowing website Wikileaks.
The video, demonstrating how FinSpy Mobile works is an animation showing someone using a BlackBerry phone - referred to as 'the Target' - who then receives a fake update message from the surveillance software.
"Dear BlackBerry user, please update your BlackBerry by pressing the link below" the messages reads, and the demonstration video says that "the Target System is now infected with the FinSpy software...the Headquarters has full access to the Target Phone."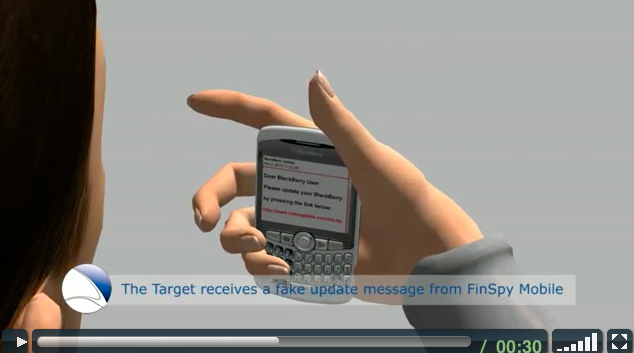 The headquarters is depicted as a control room, manned by a member of staff with 'Police' written on his shirt. Computer screens appear to show the fake update message, as well as the target's email inbox.
GAMMA also produces hardware bugs that can use a flaw in Apple's iTunes to allow access to a target's computer.
The Spy Files consists of 287 documents which Wikileaks claims to be from surveillance companies who are monitoring civilians mobile phones and computers on behalf of our governments.
In a press conference at City University, London Wikileaks founder Julian Assange said that anyone who uses an iPhone, BlackBerry and Gmail is "screwed" because all data from these devices and services has been monitored and recorded for some time.