Wild India: Axel Gomille photographs the subcontinent's extraordinary wildlife in stunning new book
Of the world's 37 species of wild cats, 14 are found in India – more than in any other country. By comparison, the entire African continent only has ten.
Award-winning photographer and zoologist Axel Gomille has been exploring India for the past 25 years. His new book, Wild India, pays homage to the subcontinent's overwhelmingly spectacular natural heritage. From the tropical coast of southern India to the northern snow-capped mountains of the Himalayas, and from the Thar desert in the west to the rainforests in the northeast, India's enormous landmass, wide ranges of habitats and extreme landscapes ensure that its biodiversity is one of the richest on Earth.
Rainforest
The jungles of India are habitats for some of the most rare and exotic species of wildlife in the world. No animal symbolises Indian wildlife as strongly as the tiger. The tiger is considered to be the king of the jungle, and is the most powerful predator on the Indian subcontinent. Today, there are 50 tiger reserves covering a total area of over 70,000 square kilometres. Such major projects to conserve tigers and their habitats have benefited other jungles species."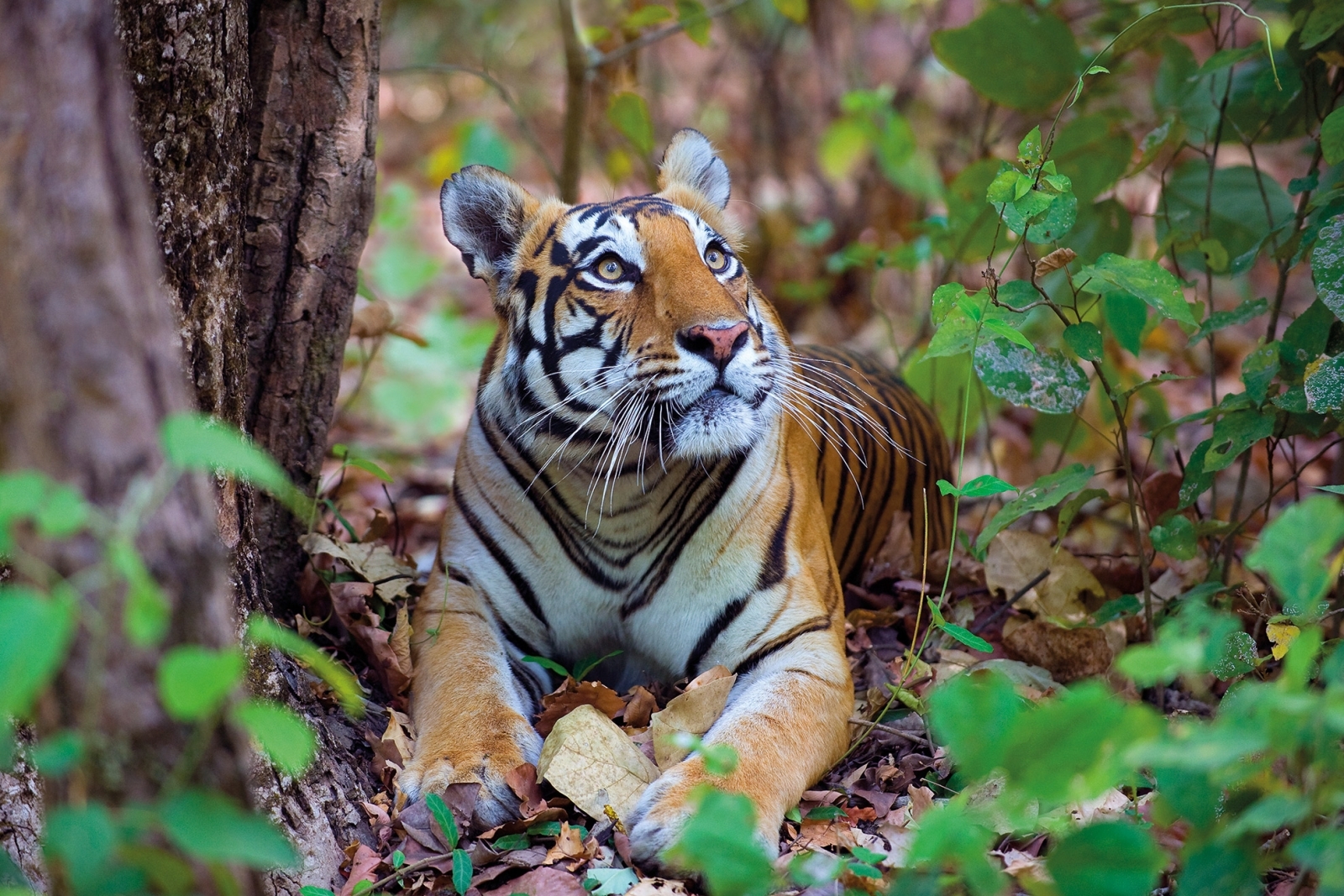 Wetlands
Water is life – especially in dry environments or during the dry season, where wildlife depends on permanent water bodies to survive. It is no wonder that wetlands are magnets for wild animals who come to quench their thirst or to cool down. Wetlands boast a wide variety of residents. Crocodiles have ruled tropical rivers and lakes since time immemorial. In India, the marsh crocodile is the most common species, and can be found in bodies of freshwater across the country.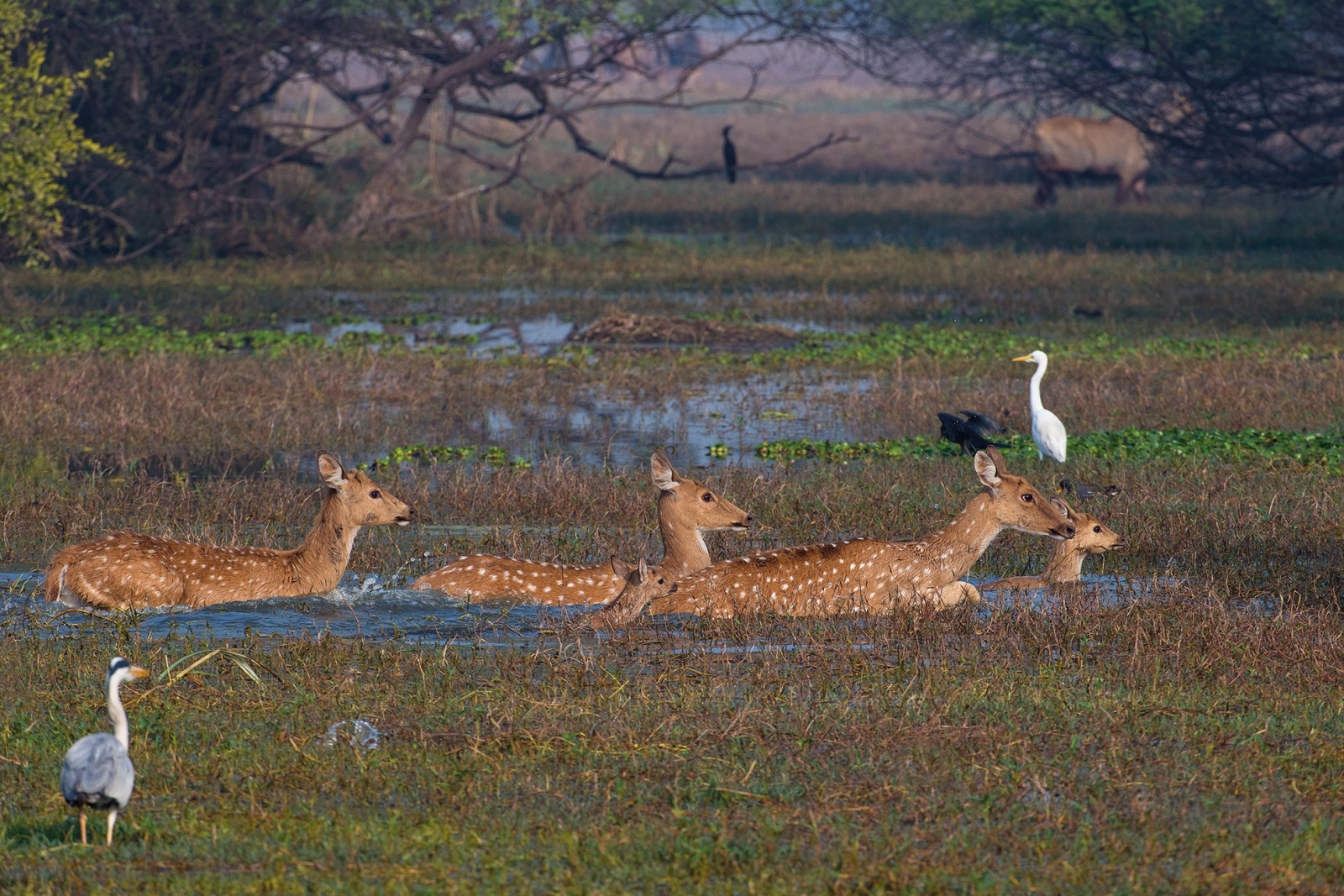 Drylands
Most parts of India receive very little rain apart from during the monsoon season. After the rain has ended, the country starts to dry up until the onset of the next monsoon, forcing many creatures to cope with heat and a lack of water for a very extended period of time. The Thar desert dominates the northwest of India. It is a very dry region, with sand dunes surrounded by areas of semi-desert conditions.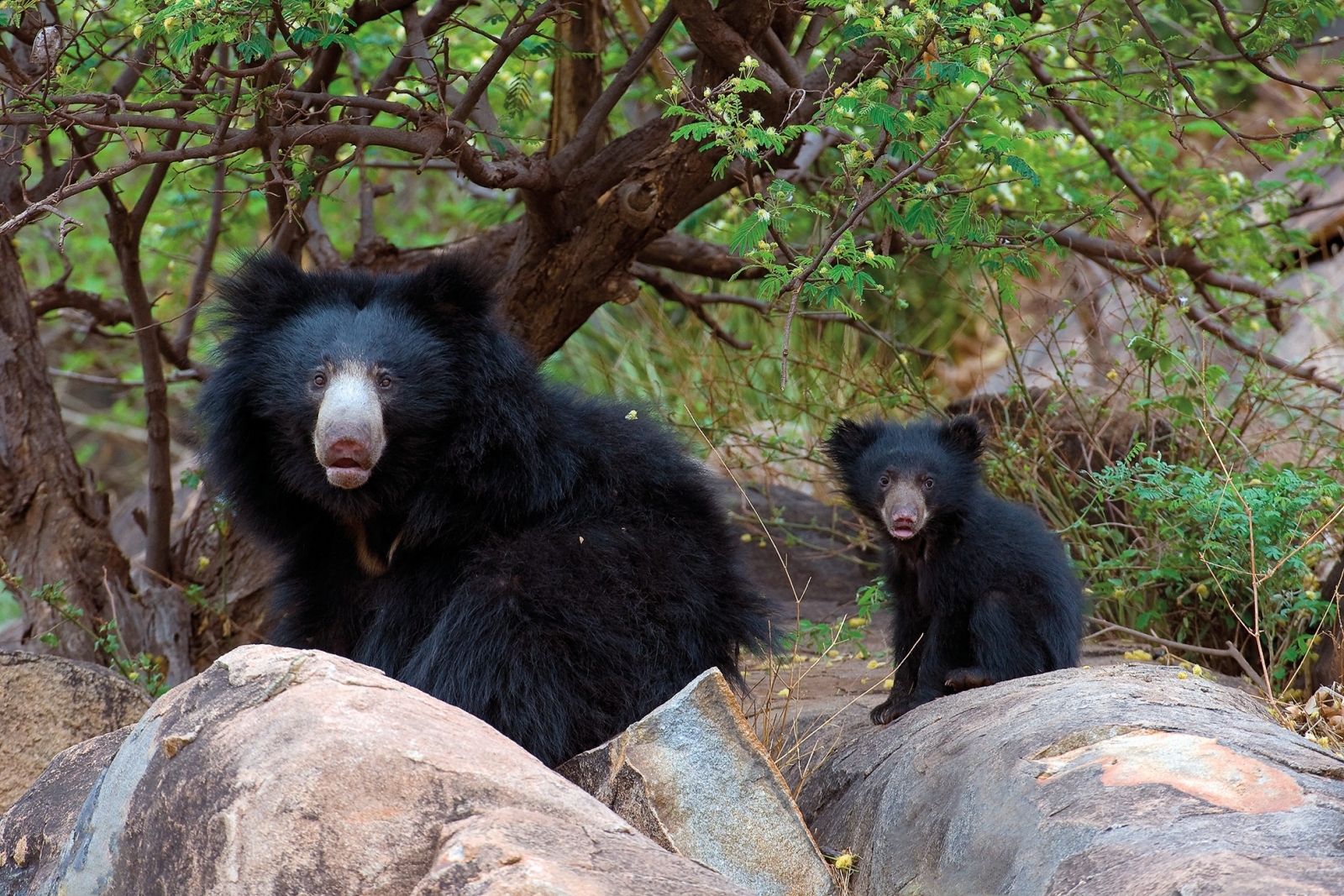 Mountains
Some of India's most spectacular and diverse habitats are in the north, encompassing parts of the Himalayan ranges. From the forests at the foothills, to the icebound peaks and mountain lakes, the Himalayas provide a rich and varied habitat for the flora and fauna that inhabit the area. This is the realm of the magnificent and ghostly snow leopard, and getting a glimpse of this big cat is the holy grail of all wildlife watching in India.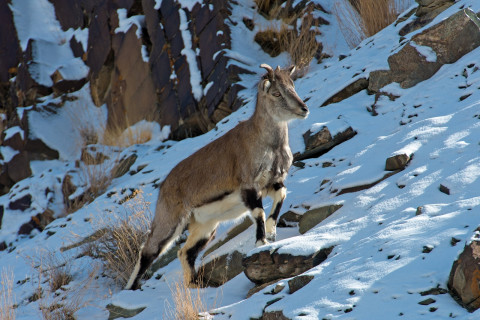 Crossroads
Nature and culture, man and wildlife; each are closely intertwined in India. This is why so much wildlife has survived to this day in a country with a higher density of human population than either in Great Britain or in Germany. The respect for all forms of life is deeply rooted in faith, practised in Hinduism, Buddhism and Jainism. These religions have a profound influence on people's everyday life and on how they treat their fellow creatures. Many people are vegetarian, and most would not kill an animal for either fun or for sport. Tolerance towards wildlife is generally high, and many farmers accept that they will lose a little share of their crops to gazelles or deer.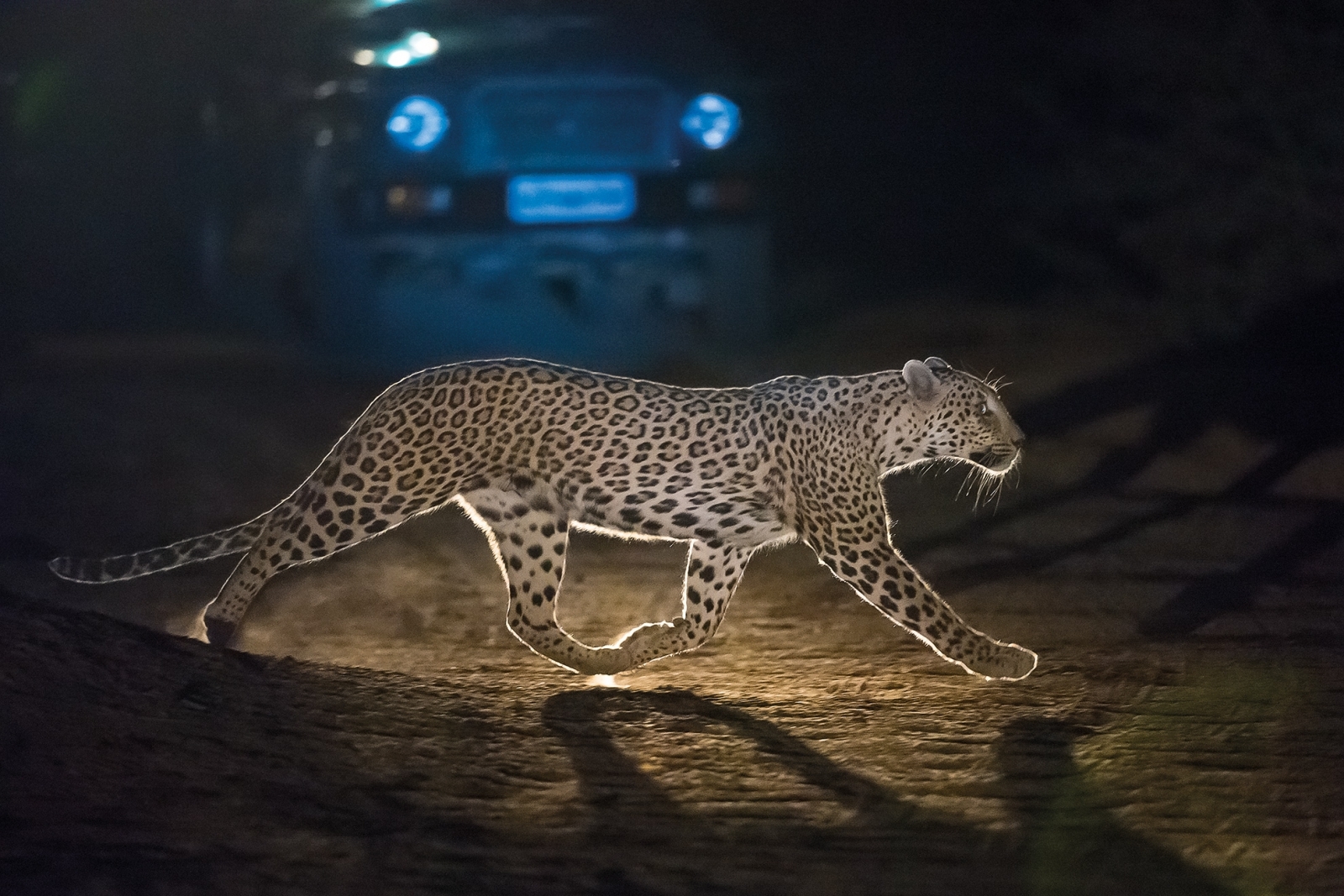 Axel Gomille is an award-winning photographer and zoologist from Germany with a passion for Indian wildlife. He has worked as a biologist and field guide in the central Indian tiger reserves of Kanha and Bandhavgarh before going on to a career as a journalist and filmmaker, working for the German public television broadcaster ZDF specialising in topics on wildlife and conservation. His photographs have been published worldwide.
Wild India by Axel Gomille is published by Papadakis, RRP £30. Available online and from all good bookshops.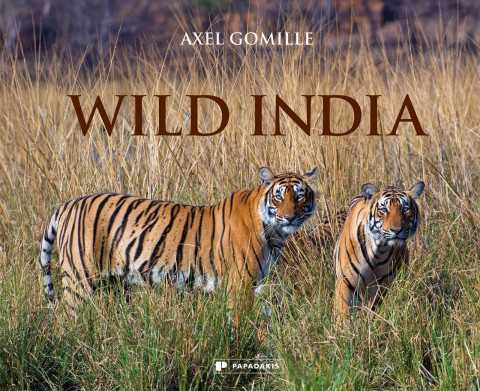 In total, about 350 species of wild mammals, 540 species of reptiles, and 1200 species of birds have been recorded in India. Of the world's 37 species of wild cats, 14 of them occur in India – more than in any other country. By comparison, the entire African continent only has ten different species of wild cat.