Wildcat Refuge Worker Mauled to Death in Oregon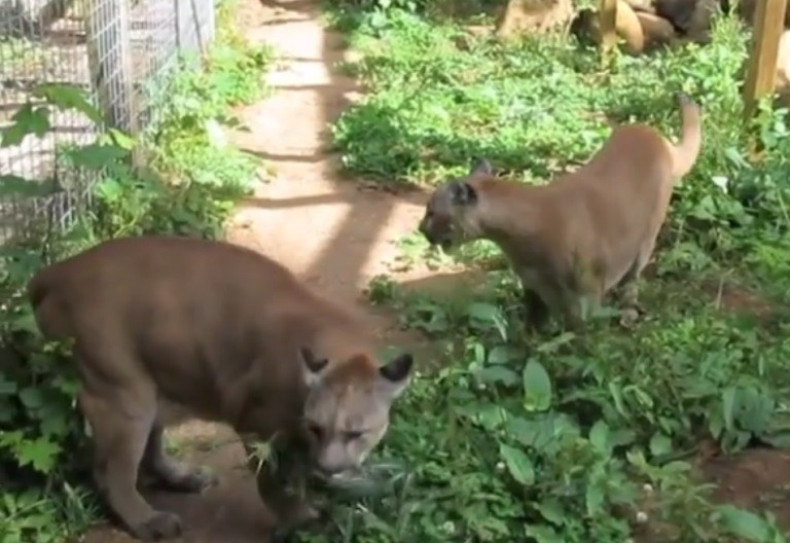 An unnamed female employee has been attacked and killed by a wildcat in a sanctuary in the US state of Oregon, local police have reported.
Rescuers said the WildCat Haven Sanctuary employee was already dead when they reached the scene. According to unconfirmed reports in local newspaper "the Oregonian" fire crews were initially unable to reach the 35-year-old due to the presence of other dangerous cats in the enclosure. The cat has been locked in a cage following the attack.
Situated in Tualatin Valley, 20 miles southwest of Portland, the Wildcat Haven Sanctuary is not open to the public, but acts as a refuge for wildcats including cougars, lynx and tigers.
Founded in 2001 by Cheryl and Mike Tuller, according to its website the aim of the refuge is "to provide a safe, natural lifetime home for captive-born wildcats in need."
The sanctuary is 8 acres in size but is scheduled to move to a much larger, 82-acre site next year (2014). As it receives no state funding, the centre survives on donations from individuals and charitable trusts including the International Fund for Animal Welfare (IFAW). Its website advertises opportunities for volunteers and interns, though it is unclear whether the victim was an employee.
In an interview with "Big Cat Rescue" to celebrate ten years of running the park Cheryl Tuller explained how they had the idea for the refuge after purchasing a bobcat-kitten hybrid called Bobo from a dealer only to discover it was totally untamable.
"We realized we weren't the only idiots out there. We already had Bobo and didn't want to put him down, but maybe we can do something to make this right, instead of adding to the problem we can maybe do something about it" Tuller said.
Fatal attacks by big cats on employees of wildlife centres and zoos are rare, but in May 24-year-old Sarah McClay was mauled to death by a Sumatran tiger named Padang at South Lakes Wild Animal Park in Dalton-in-Furness, Cumbria, when a gate was left unlocked.
In September a 56-year-old zoo worker at Munster Zoo in Germany was fatally mauled by a Siberian tiger called Rasputin when he apparently forgot to lock a door. In June 2012 a female zoo worker in Sweden was killed by a pack of wolves as she fed them at Kolmarden Wildlife Park.