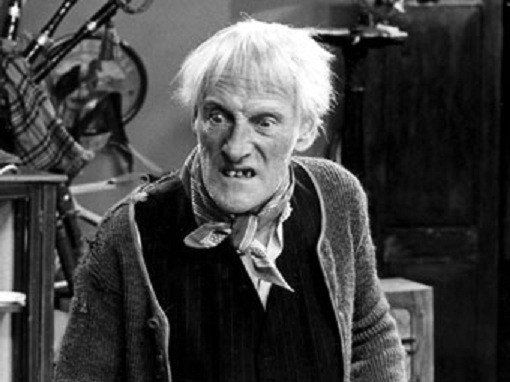 Wilfrid Brambell sexually molested two boys in a theatre in Jersey in the 1970s, it has been alleged.
Brambell was a household favourite across Britain for his role in classic comedy Steptoe and Son when the attacks were said to have happened.
Two men have come forward with separate allegations that they were abused on different occasions by the star in a back room of the Opera House.
Each boy was taken to the venue and then invited to go backstage to meet Brambell "for a treat". That was when the abuse took place, they have claimed.
The alleged victims were between 12 and 13 years old at the time.
Jersey's health minister Stuart Syvret revealed he was told by the men about the incidents. One of them had been a resident of the island's Haut de la Garenne children's home at the time the attacks reportedly took place. The home was at the centre of a sex abuse inquiry in 2008.
"I was told that he visited the back rooms of the Jersey Opera House and abuse would happen there," said Syvret.
"I am convinced they were telling the truth. One of the men was a resident at Haut de la Garenne at the time and was taken to the theatre where he was abused."
The men did not report the incident to police at the time because they did not trust the island's police force, reported Syvret. He said he had also been approached by residents who claimed Jimmy Savile had sexually abused them.
Brambell spent decades in showbusiness and was most famous for his role as the "dirty old man" in Steptoe and Son - a much-loved sitcom about a father and son in the rag and bone trade.
His character was constantly derided as a "dirty old men" by his on-screen son, played by Harry H Corbett.
Brambell was gay and had a conviction for "persistently importuning for an immoral purpose" from before homosexuality was legalised in 1967.
Sex claims against the BBC star came as the corporation deals with an unfolding abuse scandal and amid claims that it failed to stamp out abuse by its most famous entertainers.
Jimmy Savile's reputation was reduced to ruins by allegations against him, which have sparked two investigations by the broadcaster.
Jimmy Savile Sex Scandal: Was BBC's Larry the Lamb Derek McCulloch a Paedophile?