Tottenham Hotspur have been advised to splash the cash in the summer transfer window and sign either Wilfried Zaha or Ross Barkley after another Premier League title challenge came to an end. Defeat to West Ham United at the London Stadium all-but ends the north Londoners' hopes of winning their first Championship since 1961 after Manuel Lanzini's second half goal.
The result keeps Spurs four points behind leaders Chelsea, who will be crowned champions if they win their next two games against Middlesbrough and West Bromwich Albion, all before Mauricio Pochettino's team play again.
The 1-0 loss in east London was reminiscent of the club's decline during the twilight of last term when they failed to win any of their last four games and finished third.
Lanzini's only goal separated the two sides in a game of few chances, ending Tottenham's run of nine wins in a row.
The performance was in stark contrast to the rest of the season, with the visitors unable to create many clear-cut opening as the likes of Harry Kane, Dele Alli and Christian Eriksen were frustrated for long periods.
And to assist with this lack of cutting edge, former Tottenham midfielder Jamie Redknapp believes the addition of either Barkley from Everton or Crystal Palace's Zaha will ensure they are never devoid of attacking flair.
"I think in the summer maybe they'll reflect and maybe look for that bit of X factor that can open the door sometimes, particularly away from home," he told Sky Sports.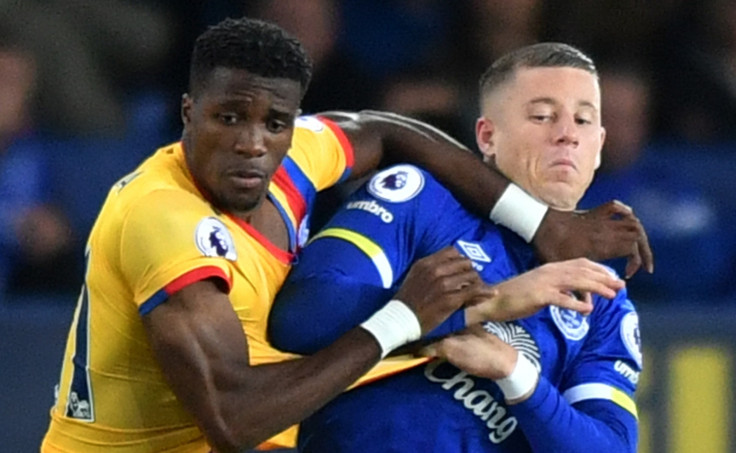 "As a manager you want someone, that's why they're talking about a Wilfred Zaha or a Ross Barkley, someone who can do something different. Because when you're at White Hart Lane, you get a lot of possession, but sometimes on the break, you need someone to unlock the door."
The future of both Zaha and Barkley at their current clubs is uncertain, with the pair out of contract in the summer of 2018 and currently negotiating new deals. Palace and Everton are hopeful of retained their star assets, however, if fresh contracts cannot be agreed then both players will surely be offloaded this summer to ensure they don't leave for free when their contracts run out.
The duo was subject to January interest from Tottenham, before both deals failed to materialise. The Daily Telegraph reported that the club were contemplating a bid for the £35m-rated Barkley, while The Sun claim the club are looking to return with a £30m offer for Zaha this summer after failing with a lower bid in the winter window.