Will Apple make a curved iPad in 2018?
Noted analyst Ming-Chi Kuo also claims Apple will release three new iPads in 2017.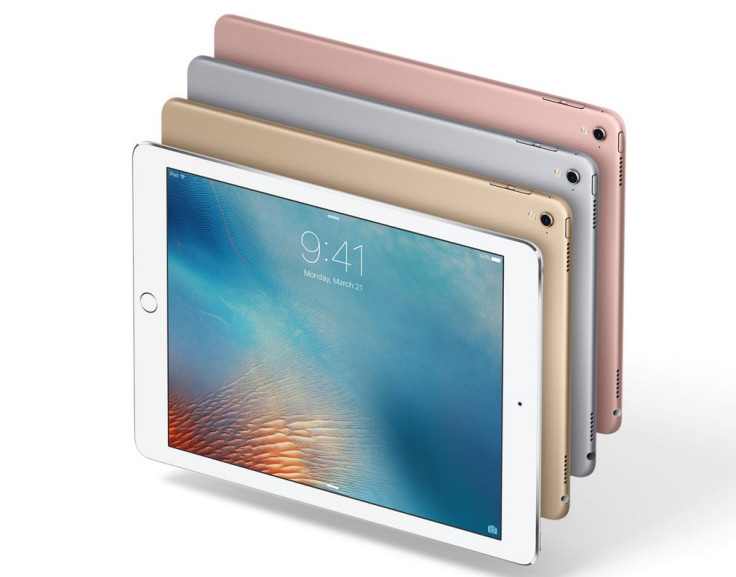 Apple will announce three new iPads in 2017, including an all-new 10.5in model, according to renowned technology analyst Ming-Chi Kuo. The new tablets will include an update to the 12.9in iPad Pro, as well as a "low-cost" 9.7in iPad and one with a 10.5in screen, a size never before used by Apple.
There will also likely be an update to the 9.7in iPad Pro.
In a research report obtained by MacRumors, Kuo makes no mention to the iPad Mini which, with its 7.9in screens falls between the 5.5in iPhone 7 Plus and larger iPads. It has been suggested elsewhere that Apple could be preparing to scrap the Mini due to the increasing ability of the largest iPhone.
Kuo said that, despite the new and varied lineup, this won't be enough to reverse falling demand for tablets from Apple and other manufacturers.
"We expect three new iPads (12.9in iPad Pro 2, new size 10.5in iPad Pro and low-cost 9.7in iPad) to be launched in 2017, though this may not drive shipment growth amid structural headwinds; 2017 shipments to fall 10-20% year-on-year."
The new 10.5in iPad will likely find a home in the commercial and education sectors, Kuo claims.
Looking further ahead, to 2018, Kuo predicts Apple is to make "revolutionary" changes to the iPad range, including a "radical" aesthetic redesign. A "revolutionary iPad model [is] likely to be introduced in 2018 at the earliest, with radical changes in form factor design and user behaviour on adoption of flexible AMOLED panel."
An AMOLED screen would be a major upgrade to the LCD panels currently used by all versions of iPad. AMOLED screens can produce brighter, richer colours and darker, deeper blacks. Being flexible, this could lead to iPads with curved screens, like on the Samsung Galaxy S7 Edge.
© Copyright IBTimes 2023. All rights reserved.