The Bulletin of the Atomic Scientists (BAS) will meet this week to announce whether the Doomsday Clock should be adjusted, amid concerns about climate change and rising nuclear tensions.
The group of international scientists, which includes 18 Nobel laureates, will host a live international news conference at 4pm GMT (11am EST) on 22 January 2015 to make a "major announcement" on whether the Clock's minute hand will be pushed forwards or backwards, where midnight signifies catastrophic destruction of the planet.
The last time the Doomsday Clock was adjusted was in January 2012, when the Clock's minute hand was pushed forward by one minute to five minutes before midnight.
At the time, the scientists warned that safer nuclear reactor designs needed to be developed and built with better training and oversight to prevent future disasters.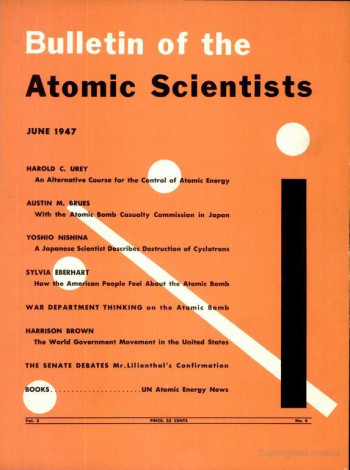 The group also deemed political processes to be "wholly inadequate", with the fear that nuclear weapons would be used in regional conflicts in the Middle East, Northeast Asia and South Asia.
The Doomsday Clock is a concept that started in 1947 at seven minutes to midnight, when the BAS evolved from a newsletter into a magazine. The concept was designed as a way for the BAS and the wider scientific community to be able to convey the urgency of nuclear dangers to politicians and the public around the world.
The worst it has ever been was two minutes to midnight, which was reached in 1953 when the US government decided to pursue the hydrogen bomb, which is more deadly than any atomic bomb.
Over the decades, the Doomsday Clock has flip-flopped from showing that we are really close to global disaster and the end of the world, to showing a slightly more stabilised situation.
The best time that the Doomsday Clock has ever achieved is 17 minutes to midnight in 1991, when the cold war ended and both the US and Russia began greatly reducing their arsenals of intercontinental nuclear weapons.
Unfortunately, nuclear weapons are now being considered by several countries, and the BAS plans to highlight nuclear modernisation programs in the US, Russia, and other states, as well as the stalled reduction of nuclear warheads in Russian and US arsenals.
The scientists will also stress the acceleration of climate change, which is coupled with inadequate international action to greenhouse gas emission as conveyed in the November 2014 Intergovernmental Panel on Climate Change (IPCC) report and the recent United Nations Framework Convention on Climate Change negotiations in Lima, Peru.