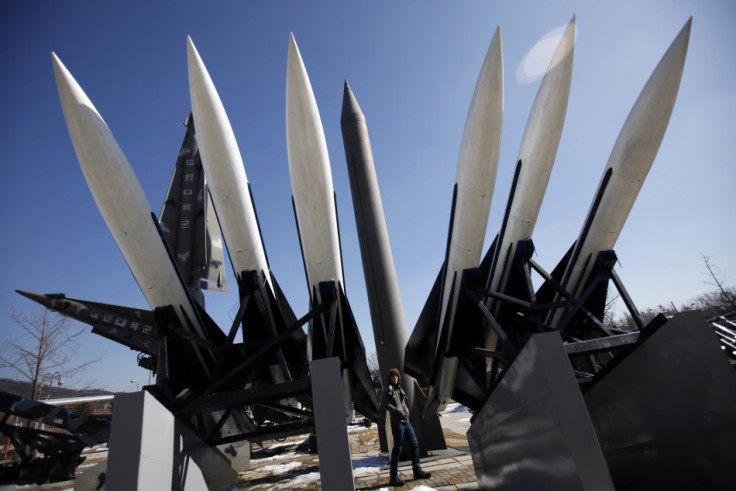 North Korea has achieved "significant" level of technology in miniaturising a nuclear device capable of striking the US mainland, says the South Korean defence ministry.
In a white paper detailing Pyongyang's nuclear progress, Seoul has said North has had enough time to acquire the necessary technology to come up with deliverable nuclear weapons.
"North Korea's capabilities of miniaturizing nuclear weapons appear to have reached a significant level. North Korea is presumed to have secured some 40 kilograms of weapons-grade plutonium by reprocessing spent nuclear fuel roads multiple times, and it is evaluated to have been working on the highly enriched uranium program," the document read.
Significantly miniaturising nuclear warheads will theoretically allow them to be fitted on the tip of a long-range missile, which can reach up to the US mainland.
Though the biannual defence paper has mentioned about North's nuclear programmes in earlier editions, this is the first time a detailed report on the technological capabilities have been analysed.
A defence ministry official, who did not want to be identified, nevertheless, told South Korean news agency Yonhap that Seoul does not have any intelligence assessment to substantiate the claim.
"We don't have any intelligence that North Korea completed the miniaturization. In consideration of the fact that acquiring such technology takes around two to seven years in general and eight years have passed since the North conducted its first nuclear test, however, its capability for small nuclear warheads would have reached a significant level," the official was quoted as saying.
Apart from the miniaturising technology, Pyongyang is also believed to have built a fleet of high-speed boats along with submarines which can carry ballistic missiles.