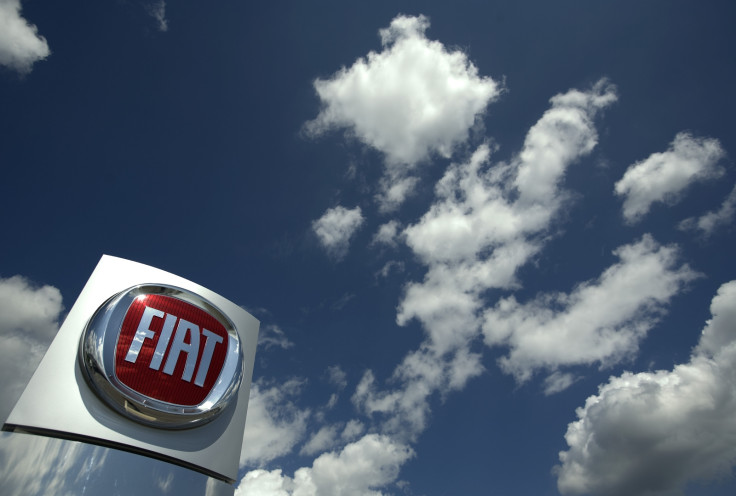 Fiat Chrysler Automobiles (FCA) is understood to be in negotiations with Uber to help the ride-hailing company produce a fleet of autonomous vehicles. The moves comes just weeks after Fiat signed a deal to build several dozen self-driving minivans for Google.
The Italian-US car maker is reportedly in preliminary discussions with Uber, and if all goes well a venture could be announced by the end of the year, people familiar with the plans have said.
Speaking to Bloomberg, these individuals, who wish not to be named because the deal isn't public knowledge, said Uber is also in talks with several other car makers and even Amazon, with which it has outlined plans to produce autonomous delivery vehicles.
Aside from the Google deal announced on 4 May, no other agreements have been made between Fiat Chrysler and other technology companies, and the people said talks with Uber and Amazon could falter and fall through. None of the companies involved have been willing to comment on the report they are working together.
If the claims are true, then it would seem Fiat Chrysler is trying to position itself as the Foxconn of autonomous vehicles. Foxconn is the huge Chinese company best known for making the iPhone and other products for Apple on a near-unimaginable scale, but it also builds products for other tech firms, including Amazon, Dell, Google, Microsoft, Sony and many others.
If Fiat Chrysler takes this approach, it could become a one-stop-shop for technology companies looking to develop autonomous vehicles. This would offer greater economic sense and save firms like Google and Uber from producing their own cars at great expense, only to see them quickly depreciate.
Saving money and time
Massimo Vecchio, an analyst at Mediobanca in Milan, told Bloomberg: "The question here is if Fiat Chrysler is right in working with new industry participants or it should rather try to compete with them like the other carmakers are doing. We believe that the scenario where every carmaker develops its own autonomous driving is another example of capital-wasting in the industry."
Uber recently revealed it is developing its own autonomous vehicles, based on the Ford Mondeo, while Google has been working on a fleet of self-driving cars for over a decade, first using modified Lexus cars then creating its own pod-like vehicles.
But this is just to create the underlying technology. Neither Google or Uber will want to invest the billions of dollars needed to produce a car which can be sold to consumers. It would be an enormous waste of money and time for both.
Instead, they could bank on an established carmaker like Fiat Chrysler to take their autonomous technology and knowhow (something Fiat is lags behind in) and install it into its own vehicles, which already come in a range of shapes and sizes. Fiat gets the technology it needs, while Google, Uber, Amazon and any other technology client gets the cars it would otherwise waste a decade developing itself.