Apple supplier Foxconn replaces 60,000 factory workers with robots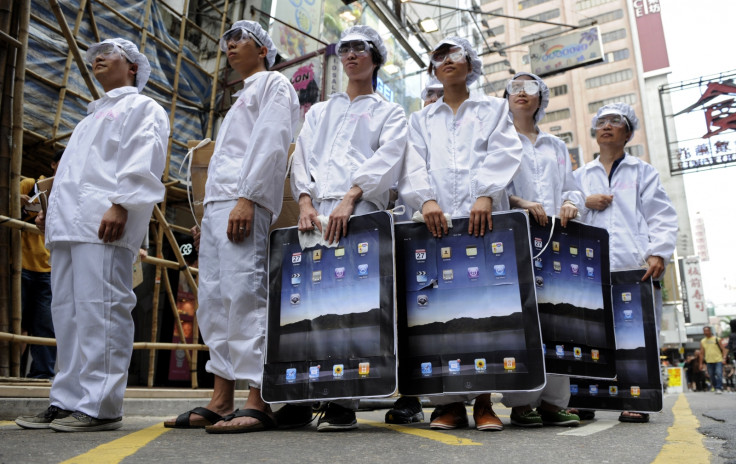 Apple supplier Foxconn has replaced as many as 60,000 workers with robots at its Kushan facility in Jiangsu province in China. The total headcount of workers at the factory has now been reduced to 50,000.
"The Foxconn factory has reduced its employee strength from 110,000 to 50,000, thanks to the introduction of robots. It has tasted success in reduction of labour costs," Xu Yulian, the head of publicity of Kunshan region told the South China Morning Post, "More companies are likely to follow suit," he added.
Not only Foxconn, there are about 600 major companies in Kunshan that have planned similar job cuts, according to a government survey.
Kunshan is the manufacturing hub for the electronics industry. It has about 4,800 Taiwanese companies contributing more than 60% of GDP. Director of Taiwan Investment Service Office, He Rongrong, said that the first factory in the country was built in 1989 by a Taiwanese company and since then the entrepreneurship has grown significantly.
Meanwhile, Foxconn said that it is applying technologies including robotics engineering at the factory. In a statement to BBC, the company said that it was automating, "many of the manufacturing tasks associated with our operations".
"We are applying robotics engineering and other innovative manufacturing technologies to replace repetitive tasks previously done by employees, and through training, also enable our employees to focus on higher value-added elements in the manufacturing process, such as research and development, process control and quality control," Foxconn said.
"We will continue to harness automation and manpower in our manufacturing operations, and we expect to maintain our significant workforce in China," the company added.
In September 2014, about 505 factories across Dongguan, in Guangdong province had made an investment of about CH¥4.2bn (£430m) in robots, in an attempt to replace thousands of workers.
Moshe Vardi, a computer science professor at Rice University, Texas, earlier predicted that robots would replace human beings in various professions while drastically affecting human productivity.
A study conducted by Deloitte and Oxford University in January 2016 suggests a total of 35% jobs in the UK have high chances of being automated. Deloitte found 2.1 million jobs in wholesale and retail sector, which accounts for 59% of the total workforce, carry high chances of being automated in the next 20 years. The health and social work sectors, which also holds the largest number of jobs, have low likelihood of being automated.
Angus Knowles-Cutler, vice chairman of Deloitte said, "Advances in technology mean that an ever greater number of tasks in the workplace can be automated. Computers and robots are replacing human labour where it is easier and cheaper for them to be used. Our study looks at what technology is likely to be capable of, rather than the ease or relative cost of automation. As the cost of technology reduces or the price of human labour increases, the pace of automation of jobs is likely to accelerate."
© Copyright IBTimes 2023. All rights reserved.