Uber makes inroads for self-driving taxis as autonomous car spotted in Pittsburgh
It's no secret Uber wants to turn the transportation industry on its head, now it's making tracks for a future of self-driving taxis after it began testing autonomous capabilities with a modified Ford around the streets of Pittsburgh, USA.
Fitted with an array of sensors, radars, laser scanners and high-resolution cameras the hybrid Ford Fusion is being rolled out by Uber's Advanced Technologies Centre (ATC) to not only collect map data but to also scan its environment to perform real-world self-driving capabilities.
"When it's in self-driving mode, a trained driver will be in the driver's seat monitoring operations," said Uber in a statement. "In the future we believe this technology will mean less congestion, more affordable and accessible transportation, and far fewer lives lost in car accidents," it added.
The car, which Uber describes looks like something that "should be driven by a superhero", is taking on Pittsburgh's streets as its testing ground as it contains a "wide variety of road types, traffic patterns and weather conditions" to help the research team refine its self-driving technology.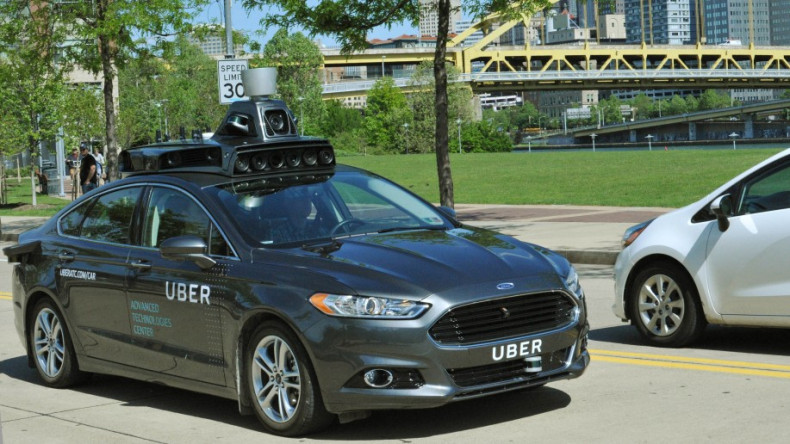 Why is Uber toying with a self-driving taxi?
The race to bring autonomous technology to the road is one being taken on by the world's biggest manufacturers and companies. Uber is not one to be left eating the dust so it looks like it's keenly chasing the likes of Google and Tesla. With Apple rumoured to be working on a self-driving car and its recent huge $1bn (£700m) investment in Uber's Chinese rival Didi Chuxing, perhaps CEO Travis Kalanick is squinting at the potential ramifications this deal means for the horizon ahead and getting on board before rivals leave it eating their dust.
In addition, the idea of a self-driving taxi may be a dream situation for the company to eliminate one of it's biggest headaches – having to deal with the disgruntled driver – but it could lead to a whole host of new problems. Safety and indemnity is an obvious issue, as is the thought of what some passengers would get up to in a taxi with no driver. This is why we won't be seeing the autonomous Uber coming around the corner anytime soon.
"While Uber is still in the early days of our self-driving efforts, every day of testing leads to improvements. Right now we're focused on getting the technology right and ensuring it's safe for everyone on the road — pedestrians, cyclists and other drivers," said Uber.
It's exciting to think we may one day have real-life Total Recall Johnny Cabs roaming the roads but as to who will cross the finish line first and when is anyone's guess. For now, we'll just have to listen to cabbies jabber on for a little longer.