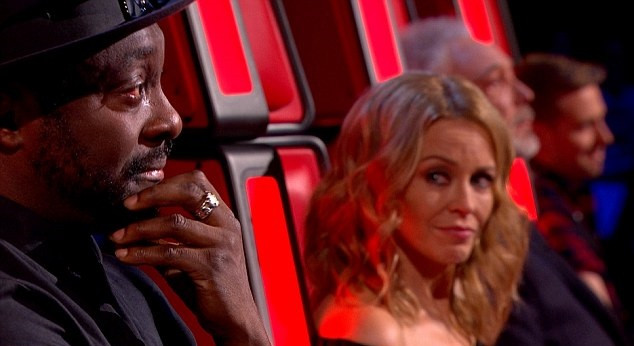 In an emotional episode of The Voice UK, Will.i.am was reduced to tears, after one of the acts performed their song.
Contestant Liz Oki, who spoke of losing her adoptive mother just two weeks before the auditions, left the Black-Eyed Peas star moved to tears.
He explained that Oki reminded him of his aunt who had died last Easter.
Struggling to speak the singer said: "I had my back turned - when you said, 'I'm so scared', I thought of my Auntie Stephanie. She passed away in Easter and my grandma passed away on thanksgiving and I told myself my aunt passed away to be with my grandmother."
"You remind me of my Aunt Stephanie," he said fighting back the tears. "And I thank you for singing today."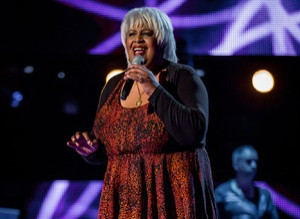 The Voice host Emma Willis too, was seen holding back the tears, while Kylie Minogue reached out to comfort Will.
Commenting on the reaction her performance had elicited in the singer, Oki said: "I was thinking of my mum out there and how proud she would be. It's very raw for me and I had no idea that Will had gone through the same."
"I hope the next song is a happy song," said Tom Jones drying his eyes "That's emotional stuff right there."
The coaches were otherwise in good spirits, as the blind auditions came to an end and they each celebrated completing their teams.
Minogue joined Kaiser Chiefs front man on the floor for a dance, and later celerbated with her trademark chair gyrations.
With Will still looking for one person to complete his team, he launched into an impromptu performance of his song Scream and Shout with a Voice inspired twist singing: "When I'm up in this chair - all eyes on me. All eyes on me. All eyes on me."
The show featured the usual eclectic array of singers hoping to kick start their music career with the support of one of the star coaches.
And there were two acts who were trying for second shot at fame, having already hit the big time early on in their careers.
Teresa Vasiliou was once known as a legend of musical theatre who had Hollywood icons such as Katherine Hepburn convincing her to tour with them.
The 61-year-old from London was forced to give up singing after doctors found a tumour in her throat.
Singing Cher's 1987 hit I Found Someone the former star said she decided to participate in the show in an attempt to, "try and re-establish the kind of person I once was."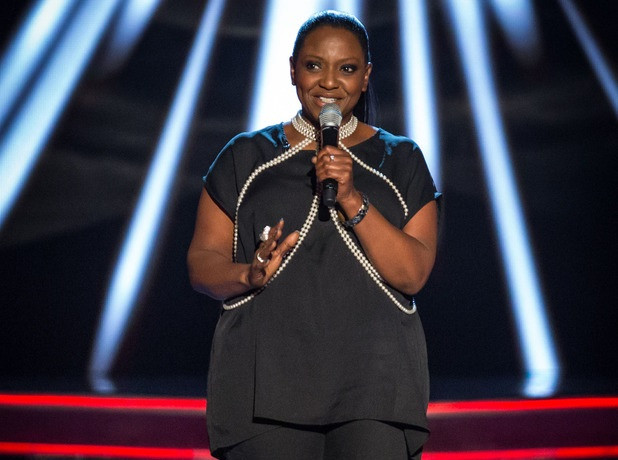 Taking to the stage before a live audience was also familiar territory for 50-year-old Angie Brown who sang on Bizarre Inc's 1992 dance hit I'm Gonna Get You.
None of the coaches pushed their buttons, but when they turned around she revealed her identity saying: "I had a hit with that song in 1992."
Clearly recalling the blast from the past, a surprised Kylie Minogue said: "It was a little while ago and I was in the clubs dancing to it weekend after weekend after weekend. It was amazing and what a pleasure to hear you sing it live."
Will.i.am revealed that the track was the inspiration for one of his own hits. "I love that song I never thought Id meet the person who sang that song. I didn't turn around only because of the stage that we are in the competition. You could be the one who got away."
Wilson snapped up edgy singer Jamie Lovatt, telling him that he too was in a band, and would give him good advice such as "don't wear those trousers."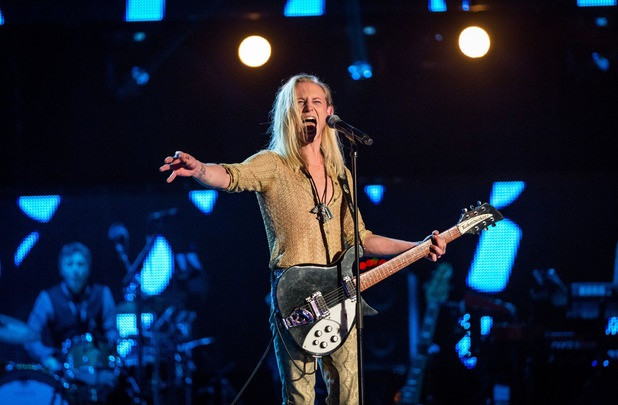 The Justin Timberlake inspired Joe West didn't make it through, but his bulging biceps certainly made a impression on Minogue. "Look at those tattooed arms in that cutaway vest," said the 45-year-old.
Will finally completed his team with soul singer Cherri Prince. "You could potentially be the person who wins the competition," he said.
With the blind auditions over, the real battle commences next week, as the acts engage in a sing-off to continue in the competition.
And with some additional celebrity support from Tinie Tempah, it seems the coaches are getting competitive.
"Each one of us thinks we have the best team," said Will.i.am. "Just like some parents think they've got cute kids and you look at them and think 'that's one ugly kid."
The Voice UK continues as t 7pm on BBC One on Saturday 1 March.