As the US presidential election approaches, and in the wake of numerous leaks and hacks this year, many people are openly talking about the likelihood of the process being disrupted by a major cyberattack that could influence the results – Silicon Valley included.
Adam D'Angelo, former chief technology officer at Facebook and founder of Quora, took to social media to voice his concerns. "Good chance of major internet attack 8 Nov," he tweeted. "Many groups have the ability and incentive. [Google] Maps outage alone could easily skew the election."
Referencing the massive US internet outages caused by the internet of things (IoT) enhanced Mirai botnet that recently took down a slew of websites via a DNS cyberattack, D'Angelo added: "Last Friday's attack should be enough evidence."
In response to the tweet, which was circulated hundreds of times, Dustin Moskovitz, the co-founder of Facebook who has donated millions of dollars to the Hillary Clinton presidential campaign, said: "Is there anything to be done about it?"
D'Angelo replied: "Everyone should make sure they're ready to vote without the internet that day...print directions out, save stuff locally, vote early, ideally campaigns and the media should broadcast that message. But [that] runs into complicated messaging about conspiracy theories."
The conversation highlights the uncertainty that now surrounds the upcoming election, which comes amid claims from US intelligence that recent cyberattacks (and leaks) targeting the US Democratic Party were orchestrated by Kremlin-linked hackers.
"These thefts and disclosures are intended to interfere with the US election process," the Department of Homeland Security and the Office of the Director of National Intelligence said in a recent joint statement as concerns over the safety of the election reached fever-pitch.
The statement noted that it would be "extremely difficult" for any hacker to alter ballot counts or the actual results. "This assessment is based on the decentralised nature of our election system [...] and the number of protections state and local election officials have in place," it said.
Nevertheless, it was recently revealed that hackers had been targeting voter registration systems in at least 20 states across America to test for security vulnerabilities. According to NBC News, one of the incidents in Illinois resulted in the cybercriminal accessing roughly 200,000 voter records.
"In recent months, malicious cyber actors have been scanning a large number of state systems, which could be a preamble to attempted intrusions," said Homeland Security Secretary Jeh Johnson on 1 October, adding there was no evidence of "manipulation" taking place.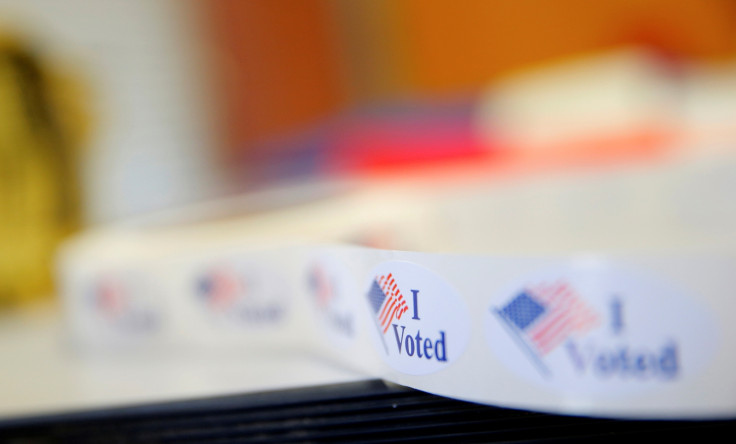 On 25 October, Rick Hasen, professor of law and political science at UC Irvine told NPR he believes there are a number of methods cybercriminals could take to disrupt the election, adding the Mirai DDoS had made him revaluate his position.
He said: "While I don't expect the vote totals to be affected by a hack, it's possible if there were a large enough cyberattack against the United States on Election Day that could interfere with the fair administration of the election and raise questions about its legitimacy.
"If we had a hack that took the internet down for effective communication, took down Internet-based telephones or affected traffic signals or affected get out the vote efforts, you could easily imagine that a major attack on the Internet could interfere with our election."
David Byttow, a former Google engineer who also was part of the D'Angelo Twitter debate, told CNN: "The best thing that people can do is have a plan for 8 November. Have a set time and set a local reminder on their phone, take some screenshots of the directions to the polling location and keep their head down until they cast their ballot."