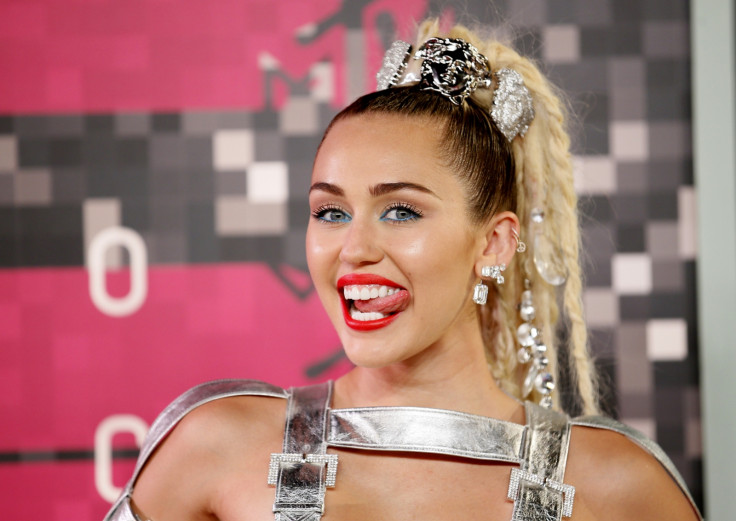 Miley Cyrus recently appeared on The Tonight Show starring Jimmy Fallon and revealed to the chat show host her big plans as a judge on season 11 of The Voice. Talking about co-judging the show with Alicia Keys, the Party In The USA singer also opened up to Fallon on whether or not there would be any catfights between her and Keys on the show.
The 23-year-old singer promised there won't be much drama between her and Keys. "I'm really excited for The Voice. I think The Voice this year is going to be very fun because we've got Alicia," Cyrus told Fallon. She continued to add that she and Keys are very different from the two other judges on the show, "I think a lot of people like to see Blake and Adam go back and forth and we are kind of very much the opposite," the Hannah Montana actress added.
If Cyrus's words are any indication, then it's going to be a "love fest" when the two popular singers judge the musical reality show. "We were together today and it's like a total love fest. Her and I are both extremely mellow," the songstress revealed. "I think people, when they put girls on TV, they [think], 'This is how we're going to get the ratings up because there's going to be drama and there's going to be cat fights.' They're thinking that we're just going to bring kind of the dramatics to the show and we couldn't be more opposite."
Dressed in all-pink with a furry jacket and colour-coordinated pants, Cyrus discussed her new prospects as The Voice coach in length. The singer-performer seemed to be excited about co-judging the show with the Girl On Fire hitmaker. Addressing her famous tongue-out expression, she also told Fallon how she was mocked by fellow coach Blake Shelton.
"Blake made a joke [that] he knows [the reason] I always have my tongue out is because it's always tired because I never stop talking," Cyrus recollected before adding, "But he's going to regret that when I win because it came in handy when I was there and I really wanted to spend time with each contestant and there's some awesome singers."