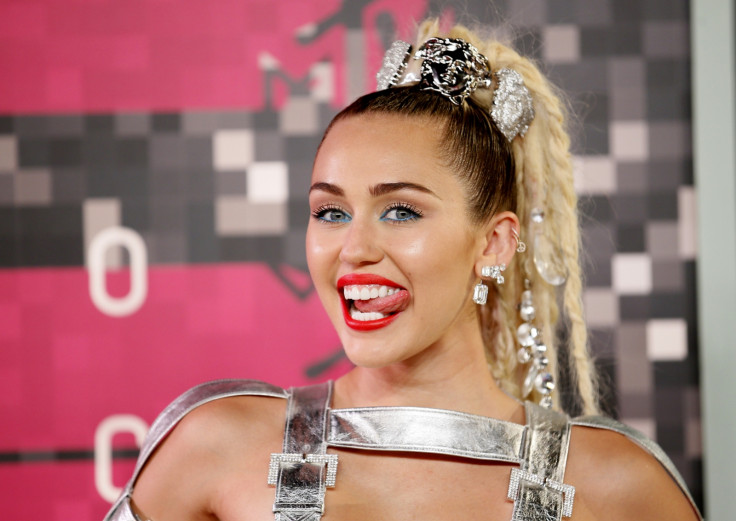 It seems, Miley Cyrus, 23, has finally "learned a valuable lesson in this meaningless process." The context in question is the singer's latest tryst with DIY colour, when Cyrus tried to bleach her hair out of sheer boredom.
The Wrecking Ball hitmaker has been really experimental when it comes to her hairstyle and has previously tried buzzcuts, colourful highlights and even dreads. However, Cyrus doesn't seem to be much happy with the result of her DIY bleach blond hair.
The pop singer took to her Instagram account to rant about her hair colour disaster, "Bleached my f***ing natural healthy a$$ hair rebelling out of boredom while dealing with a consecutive amount of time off on the Woody project ( 2 months ago)" Cyrus wrote on Instagram with a picture showing her, lying on the bed, in a red and white tee. Surprisingly, the Hannah Montana actress had a gut feeling that colouring her hair to escape boredom won't be a great idea, "something inside told me I'd regret it," she said.
Disappointed with how she wreaked havoc on her "natural healthy" hair, Cyrus delved further with a lengthy post contemplating the futility of the entire fiasco. "Not to mention I felt like a self obsessed psycho while real issues are out there in the world needing to be dealt with I was sitting in front of a mirror going thru strand by strand like my hair and what it looks like actually fucking matters," she continued. Halfway through the post, she realised that she was still hung up on her hair, as she added, "But I guess even writing this hunk of bull s*** means I am thinking about my hair which is equally as lame and self obsessed,"
Cyrus might get all controversial when she is on stage, but her Instagram post tells a different story as she reflects on the state of her locks, "So please fellow humans next time you feel that tickle in your belly while making a decision listen to what it says and know the true you can never be replicated or replaced you are the one and only you!"
Having gone through the meaning of life after a hair colour disaster, Cyrus ended her post on a note of humour as she urged her fans not to "overthink", "nothing you do is detrimental and will just be a new chapter for you," the singer-performer wrote followed by a heart.