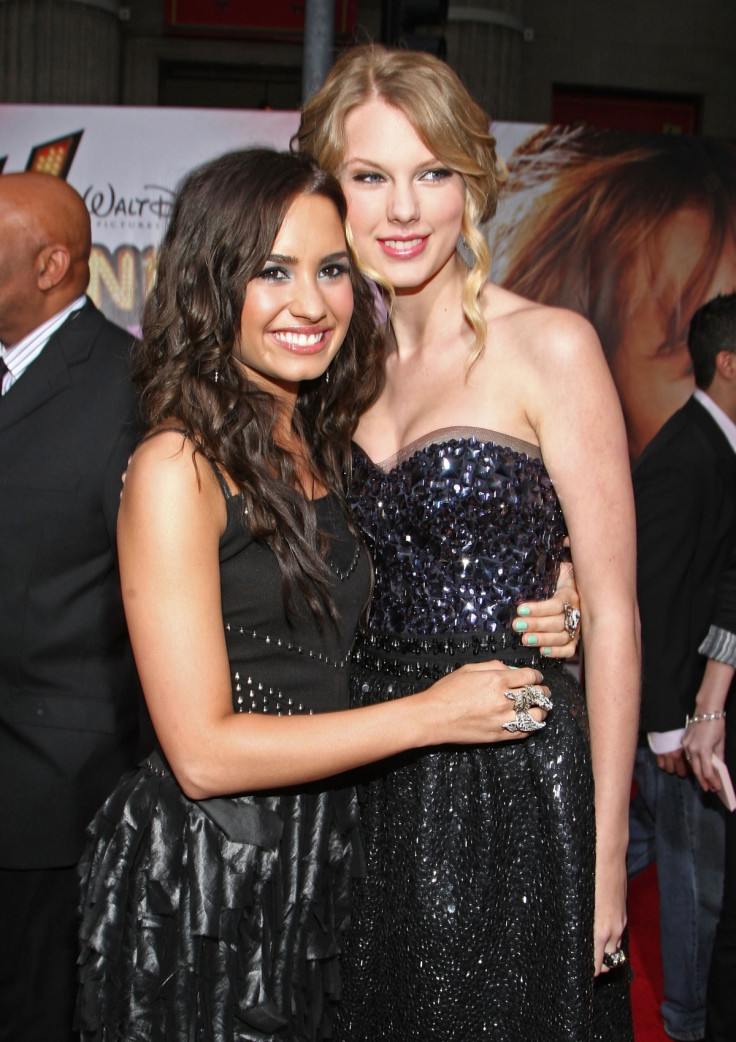 It seems like Demi Lovato is not the person who would easily back down from her stand. The singer slammed Taylor Swift again in a recent interview for not taking up for Kesha back in February 2016, when she was in a court battle with her producer Dr Luke.
In an interview with Refinery29, the Stone Cold singer looked back at the time when she called out on fellow pop star Swift – without naming her directly – for not publicly supporting the Tik Tok hitmaker during her legal woes.
The conflict in question was between Kesha and her producer Dr Luke, wherein the latter had sued the singer and her mother, Pebe Sebert, for defamation and breach of contract. At the time, several celebrities like Lady Gaga, Kelly Clarkson, and Ariana Grande supported Kesha on social media.
"I got too passionate," said Lovato speaking about the Twitter spat with the Bad Blood singer. "I get carried away on Twitter, and that's what I said, and that's that." Despite backtracking on her earlier remarks about Swift, the Disney alum seemed to stick to her stand on the relationship that she shares with 26-year-old Swift.
"There are women that I don't get along with, and that's fine," the Lovato said. "My thing is, don't brand yourself a feminist if you don't do the work. I have an immense amount of respect for women like Lena Dunham...or Beyoncé, who make amazing political statements through their work," she added.
Lovato continued, "I have no problem standing up for myself. Maybe I got it from growing up in Texas, but I never took s**t from anybody. Now I know how to do it without pushing people away. You just don't approach things with a F**k You mentality. Instead it's: This is the way I'm perceiving things. There's nothing wrong with my beliefs or feelings. So let's agree to disagree, or let's just disagree."
The bone of contention between Swift and Lovato was the way the former responded to the Confident songstress' jab of not supporting Kesha. Instead of speaking out publicly, Swift donated $250,000 to help the True Colors singer with her legal woes, which didn't seem to have "impressed" Lovato.
Once again the Disney star took to Twitter to take a dig without naming Swift, "Take something to Capitol Hill or actually speak out about something and then I'll be impressed," she wrote.