Will Smith denies Oscars boycott was spurred by Concussion snub: 'This is far beyond me'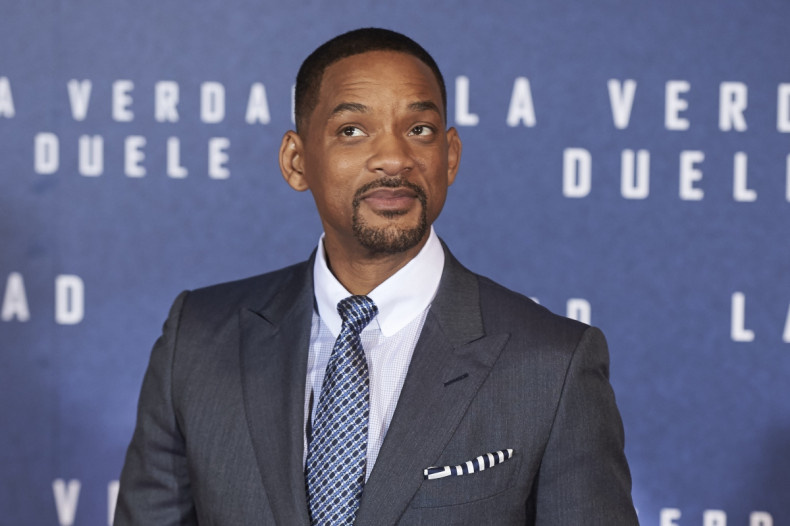 Will Smith wants the world to know that his decision to boycott the 2016 Oscars was not prompted by the lack of recognition he received for his role as Nigerian forensic pathologist Dr Bennet Omalu in 2015 drama Concussion. Speaking to the BBC, the Hollywood star said that he had lent his voice to the movement because the lack of diversity represents a much bigger issue.
"I want to be very clear about the spirit of what I'm saying. This is far beyond me. This has nothing to do with me. This has nothing to do with awards," he said. "That's a really frivolous reason for me to put my hand up and make a statement. For me this is much more about the idea of diversity and inclusion.
"We have to understand the spirit of what is happening. This is not about us and them, it's about we," he explained. "I'm a member of the Academy so this is a problem that we all have to solve collectively. And for me the only reason it's an issue this year is because it feels like a regression. I've been nominated for Academy Awards twice and I've never lost to a white person — I lost once to Denzel Washington and then I lost to Forest Whitaker."
Although he commended the speed of the Academy's reaction to the debate and the #OscarsSoWhite controversy, the father-of-two went on to urge fans to join him in tackling a problem the United States is suffering as a whole. "So to me, Hollywood is experiencing a regression that is reflective of a social regression that America is experiencing. There's something happening in our country that is being reflected in Hollywood, that's being reflected in the Academy, that I for one want to be a part of making adjustment and I want to be part of the solution."
Jada Pinkett Smith, 44, added her vocal fuel to the #Oscarssowhite race row when she released a video announcing she would not be attending the Oscars awards ceremony on 28 February. She admitted that she was furious that her partner, who has been nominated twice before, for 2001's Ali and 2006's The Pursuit of Happyness, was overlooked this time around.
However, Clueless star Stacey Dash was among the critics who have suggested that a boycott is pointless when there was more important issues at hand. "People are dying, being shot left and right, people are hungry, people are trying to pay bills and you're talking about actors and Oscars. It just ain't that deep," she said. "​For you to ask other actors and actresses to jeopardise their career and standing in this town, you know damn well you don't do that. Here's the other thing — they don't care."