Will the SNP drive out Alistair Carmichael?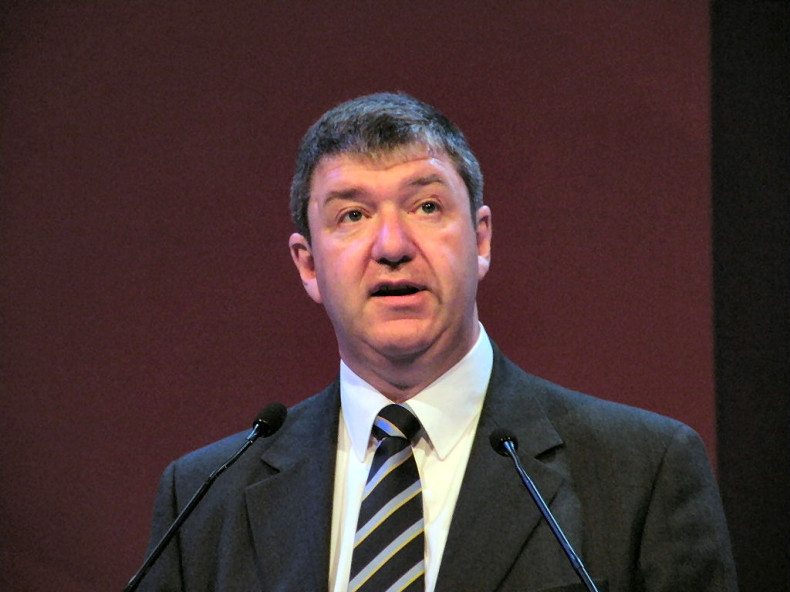 When I want a left-wing perspective on an issue, my usual choice is The Guardian, or The Independent. During the 2015 General Election campaign however, I broadened this base to include the Daily Mirror and Daily Record because these two newspapers have much bigger circulations, if little analysis. Published in the latter on 29 April 2015 was a chart showing a poll by Election Forecast, a site run by a group of academics, indicating that all of Scotland's 59 MPs in the new Westminster Parliament, were likely to be from the Scottish National Party (SNP).
As all other parties know now to their cost, the prediction by Election Forecast was wide of the mark by only three: one Labour MP for Edinburgh South, Ian Murray; one Conservative MP for Dumfriesshire, Clydesdale and Tweeddale, David Mundell – since the Conservative's Election victory made Secretary of State for Scotland; and the Liberal Democrat MP for Orkney and Shetland, Alistair Carmichael.
Mr Carmichael, the former Scottish Secretary in the Coalition government is under considerable pressure at the moment and has been asked to reflect upon his position – which means that he should resign – by Scotland's SNP First Minister, Nicola Sturgeon. Over the past week matters have worsened for him in his Island constituency which he narrowly won, with a body being set up by his political opponents trying to overturn his election as MP and demonstrations outside Lib Dem Party offices in Kirkwall and Lerwick, demanding his resignation.
Within a few short days of making their intentions known, some 3,500 campaigners seeking Mr Carmichael's resignation had raised over £43,000 to elevate their demand to a legal challenge. Their petition was lodged at Scotland's highest civil court, the Court of Session in Edinburgh, on 29 May.
The real trouble for Mr Carmichael arises from the large number of former supporters he failed to retain in a seat which has voted Liberal and subsequently Liberal Democrat, since 1950. In the 2010 General Election he garnered almost 62 per cent of the vote with Labour and SNP candidates getting just over 10 per cent of the vote each.
Election 2015 was a shocker for Mr Carmichael with his voting share reduced to 41 per cent and Danus Skene for the SNP capturing almost 38 per cent. The Orkney and Shetland Constituency being one of four in the UK "specially protected" due to its very small population, belies the apparent strength of that majority, Mr Carmichael's lead over his SNP opponent being 817.
No doubt motivated by the highest moral principles and not just an attempt to rewrite the Election outcome, the petitioners to the Court of Session, allege that the Lib Dem MP has breached Section 106 of the Representation of People Act 1983 which forbids false insinuations being made about a political opponent's "personal character or conduct".
What was Mr Carmichael's great faux-pas?
He allowed a memo to be deliberately leaked by a senior member of his staff on 04 April, with his full knowledge and approval of its contents, to the right-wing Daily Telegraph. The memo outlined notes made by a third party of what was allegedly said in a (private) conversation in March this year between First Minister Ms Sturgeon and the French Ambassador, Sylvie Bermann.
In a Scottish Election Campaign where opinion polls, right from the start, were predicting a bleak future for the other parties, the Island MP hoped to embarrass the SNP, noted for its anti-Tory rants, by releasing the memo suggesting that Ms Sturgeon told the French Ambassador she would "rather see" David Cameron and the Conservatives remain in power after the forthcoming Election "because Mr Miliband is not "prime minister material".
Hardly, even if a true and precise account of what was said, a unique assessment of the former Labour Leader, Ed Miliband and a not unreasonable understanding as the Daily Telegraph explained in a small Campaign highlights caption on 09 May:
"The official account of a discussion between the SNP leader and the French ambassador appears to confirm that her party would privately favour another Tory-led government because it might help to stoke up anti-English sentiment. Both the French ambassador and Ms Sturgeon deny she made the comment."
It does show a somewhat reckless lack of judgement on Mr Carmichael's part to use what appears to be information, coming to him third-hand and therefore so open to challenge!
Ms Sturgeon has made her dislike of the Conservatives quite clear on many occasions but would continue to apply pressure throughout the Campaign on Labour's Mr Miliband to do a "deal" and "lock-out" the Tories even if they were returned as the largest Party. Although Mr Miliband ruled this out, members of the Shadow Cabinet told the media differently, as did the leader of the Unite Trades Union.
Ms Sturgeon's public stance towards the Conservatives and her apparent private conversation, which did cause some initial concern, must have been too tempting for Mr Carmichael not to exploit, a gamble that has clearly blown up in his face.
The tables were turned after Ms Sturgeon, backed by Mme Bermann, declared that what the memo said was untrue. Initially, Mr Carmichael denied knowledge of the leak and/or memo but confirmed that it had come from his Office by 07 April. Ms Sturgeon demanded an investigation into the leak and its source.
Cabinet Secretary Sir Jeremy Heywood ordered the investigation which all too quickly reached the conclusion that the then Scottish Secretary "...could and should have stopped the sharing of the memo...".
Aberdeen newspaper The Press and Journal on 22 May ran a headline by Tim Pauling:
"Nicola Sturgeon leaked memo: Alistair Carmichael apologises"
Writing to both the First Minister and Mme Bermann for "...the error of judgement which I regret...", Mr Carmichael told the media that if he still had been a government minister, he would have considered resigning and that he would not take his ministerial severance entitlement (for his position as former Scottish Secretary).
Ms Sturgeon for her part announced that she had accepted Mr Carmichael's apology "...that the account of my conversation with the French ambassador was not correct..." but added that "he clearly contested the election on false pretences."
That last remark is a gross exaggeration, his campaign was far more on his good record as the incumbent MP and there have been numerous articles in the press to imply that though "not correct", the memo had been close enough and a reasonable interpretation of what had been said.
Will the legal challenge against the Islands' MP be successful? Widespread opinion seems to agree with Professor James Chalmers, Regius Professor of Law at the University of Glasgow who was quoted in The Herald on 30 May saying that the chance of success "very unlikely but not impossible".
There's always the precedent of Phil Woolas, former MP for Oldham East and Saddleworth. The ex-Labour Minister retained his seat in 2010 by a mere 103 votes over his Lib Dem opponent, Elwyn Watkins. He did so by employing such (really) dirty tactics as spreading doctored photographs, making false claims that Mr Watkins had taken illegal foreign donations, and had connections to Muslim extremists.
Mr Watkins took Mr Woolas to court to quash his victory using the same Act as the SNP supporters are now using against Mr Carmichael.
Pity that the SNP are just making a storm in a teacup.