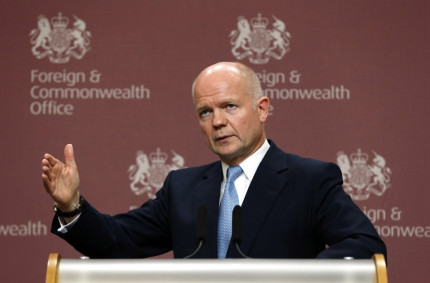 British foreign secretary William Hague's presence at the heart of the Geneva II peace talks may have underlined the UK's reputation for "punching above its weight" on the world stage, as predecessor Douglas Hurd once claimed, but it has also reminded many that Hague is probably the best Prime Minister the Tories never had.
He has become the great lost leader of the Conservative party, and all because of two key events – one major the other trivial, but both in their own ways career-defining.
First, when John Major was swept from power by the Tony Blair landslide in 1997, the 36 year old Hague, was talked into becoming party leader against his better judgement "for the good of the party" and to drag it into a new age.
He will never say so, but it was an offer he couldn't refuse, and was just about as toxic as those Mafia-style offers usually are.
And secondly, there was a PR disaster involving a baseball cap and funfair ride from which he never recovered. More of that later.
The near tragedy of his extraordinary rise to becoming one of the most respected of current politicians is that Hague is almost exactly the sort of leader the Tory party might look to if Cameron fails again in 2015. But they won't.
He is suitably Eurosceptic, but not anti-Europe, he is hugely experienced and cool under fire and he is a brilliant Commons performer who routinely bests his opponents, from Blair on.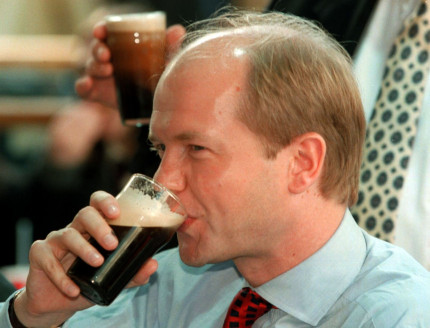 He even pioneered "compassionate Conservatism" that has more than an echo in Cameron's current "liberal Conservatism". And he is a state-educated northerner.
But, thanks to that decision to accept the leadership challenge as the party went into shock after the Labour landslide, his moment has passed.
Hague first hit he headlines exactly 20 years before when, at just 16, he delivered a barnstorming, if embarrassingly geeky, party conference speech in which, in a strangulated Yorkshire accent, he warned the party of a possible Labour government with the words: "Half of you won't be here in 30 or 40 years' time" to feel the consequences.
No one was surprised when, after his time at Oxford, he was elected MP during a by-election in Richmond in 1989. He had a swift rise through the cabinet ranks and by by the time of the 1997 election he was Welsh Secretary and had a solid reputation under his belt.
But then the Tory "men in blue suits" came knocking. They needed a fresh, young face to replace the defeated John Major and the other likely candidates, Ken Clarke and Michael Howard were neither fresh or young. Hague was talked into doing the right thing for his party and was elected.
It turned out to be the wrong thing – for both of them. He struggled to make the transition and made a couple of disastrous PR blunders.
There was the baseball cap incident. He visited a theme park with his chief of staff, Sebastian Coe, and – presumably to show how young and groovy they were - they went down a log flume ride wearing baseball caps emblazoned with the word "Hague".
His boyish face peeking out from under the cap made him look like a Thunderbirds puppet and the media had a field day.
Later, when chatting to an interviewer about his youth – during which he helped out on his father's business delivering soft drinks to pubs – he claimed he would often drink 14 pints of beer a day. Cue much hilarity and mickey taking.
By the end of his leadership in 2001 an opinion poll for the Daily Telegraph newspaper showed 66% of voters thought he was "a bit of a wally". And that was that. After gaining exactly one seat in the 2001 election defeat, he quit and one of those stale, old faces, in the shape of Michael Howard, was talked into taking over.
For a long while Hague faded into the background, earning plenty in business and as a brilliant after-dinner speaker. He wrote books, notably a biography of Pitt the Younger, and made many TV and radio appearances.
His reputation and standing quietly built and, in 2005, David Cameron offered him the post of shadow Foreign Secretary. He handled the Tories withdrawal from the European People's Party grouping in the European parliament and started to cut an authoritative figure on the world stage, rubbing shoulders with other global leaders.
He became foreign secretary in 2010 and has proved a successful and steady hand on issues from the euro and EU membership, through relations with Iran to the crisis in Syria. On the last, he was defeated over the government's call for military action against the Assad regime and even saw calls for his resignation as a result.
His personal life also became the centre of media attention in 2010 when newspapers raised questions over his relationship with his 25-year-old special adviser, Christopher Myers.
Hague, who married his wife Ffion Jenkins in 1997, took the unusual and much criticised decision to publicly refute the allegations. He admitted he had occasionally shared a hotel room with Myers but flatly denied suggestions he had ever had a relationship with any man.
For a while he appeared to lose his enthusiasm for politics and his job. But more lately he has recovered and is now widely viewed in Westminster as a Tory grandee, albeit at 52 a relatively young one.
But, when the time comes for his party to look for a replacement for David Cameron, and that may even be as soon as next year if the election goes badly wrong for him, it remains unlikely the men in blue suits will turn to Hague again.