I recently took a week off from the British general election campaign and the Greek crisis for a holiday in Sicily. In this era of constant communication, it was something of a triumph to spend four days in Taormina without reading the newspapers or turning on the hotel television, let alone opening a tablet.
However, journalistic curiosity eventually got the better of me and when we arrived in Agrigento, I switched on the TV to see the dramatic coverage of the shipwrecked migrants. The scenes had an extra impact because there, on the southern coast of Sicily, one was not far from the unfolding tragedy.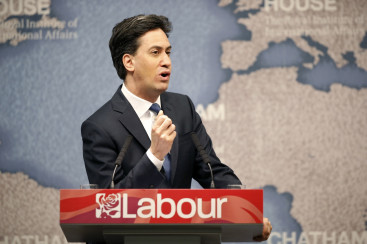 Not long after I returned to London, the BBC's Today programme was reporting that the Conservatives were attacking Labour leader Ed Miliband for making a personal attack on prime minister David Cameron. This was within days of reports that some influential Tories were becoming uneasy about the personal nature of the government's attacks on Miliband.
The impression given was that somehow Miliband was blaming Cameron for the tragedy that had just occurred between Libya and Lampedusa, the latter being the destination of so many of those migrants who, in desperation, place their lives in the hands of traffickers.
In fact, Miliband was making the obvious point that Western intervention in Iraq and Libya must certainly have contributed to the refugee crisis, which of course has many other causes, not least the desire of many Africans to escape from poverty and oppression.
More recently, the flow of migrants has been augmented by professional people trying to leave Syria and finding no legal route to get to Europe.
Why take the risk? Well, a Syrian surgeon put it bluntly when he told the Sunday Times that in his opinion: "In Syria we would have had maybe a 50% chance of being killed," whereas "last year, 150,000 people reached Europe and 2,000 died". He added: "It's probably a lot more as many just vanish, but say it's 5,000. That's just a 2-3% risk, so for me as a surgeon that's low risk, particularly if you are coming from a country which is high risk."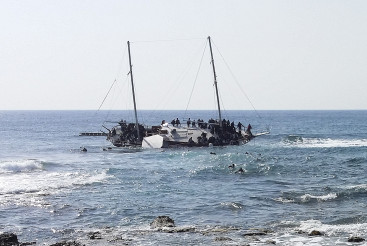 But in this latest tragedy, the widely accepted figure is that more than 750 people died as a result of one shipwreck. It was no wonder the European Union held an emergency meeting and reportedly tripled the budget for the Triton "patrol and rescue" programme aimed at alleviating the migrant crisis.
The fact of the matter, though, is that by not supporting the Italian operation which preceded Triton, European governments contributed to the scaling down of resources that could have helped to rescue victims of this latest disaster.
One of my trusted Brussels sources recently commented: "A disaster such as this was entirely predictable." This is one of many areas in which the EU needs to get its act together.
William Keegan is a journalist, academic, and the senior economics commentator at The Observer. He has published his latest work – Mr Osborne's Economic Experiment - Austerity 1945-51 and 2010 (published by Searching Finance) – which can be purchased on Amazon.