William Ruto: Kenyan vice-president and Joshua Arap Sang acquitted of crimes against humanity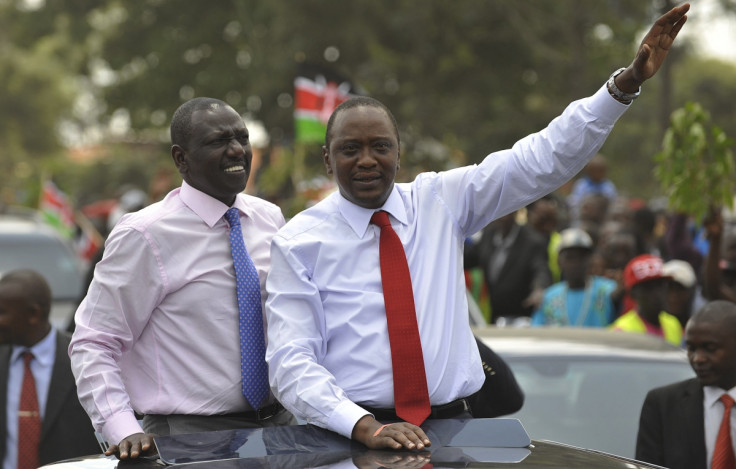 Kenyans were celebrating after judges of the International Criminal Court ruled by majority that Kenya's vice-president William Ruto and his co-accused journalist Joshua Arap Sang's crimes against humanity case was to be terminated.
The accused each faced three charges – murder, deportation or forcible transfer of population, and persecution – over unrest that followed the African nation's 2007 elections.
Incumbent President Mwai Kibaki was declared the winner of the presidential election but supporters of his opponent, Raila Odinga, alleged electoral fraud. While opposition supporters went on a rampage killing ethnic Kikuyus, the community of which Kibaki is a member, Kikuyus then started defending themselves against the Luos and Kalenjins.
In a written statement (below), judges declared a mistrial in the Kenyans' case due to "'troubling incidence of witness interference and intolerable political meddling", after the Ruto-Sang defence's submitted a 'no case to answer' motion – whether there was enough evidence for the trial to continue – was accepted.
Local residents described how a number of Kenyans were "chanting and celebrating" in downtown Nairobi following the announcement. The accused have been discharged without prejudice to the assumption of their innocence.
Around 1,200 people were killed and more than 600,000 were displaced in Kenya between December 2007 and February 2008, a period marred by mass violence and ethnic killings. In 2014, rights groups estimated the post-election violence may have included 40,000 incidents of sexual and gender-based violence.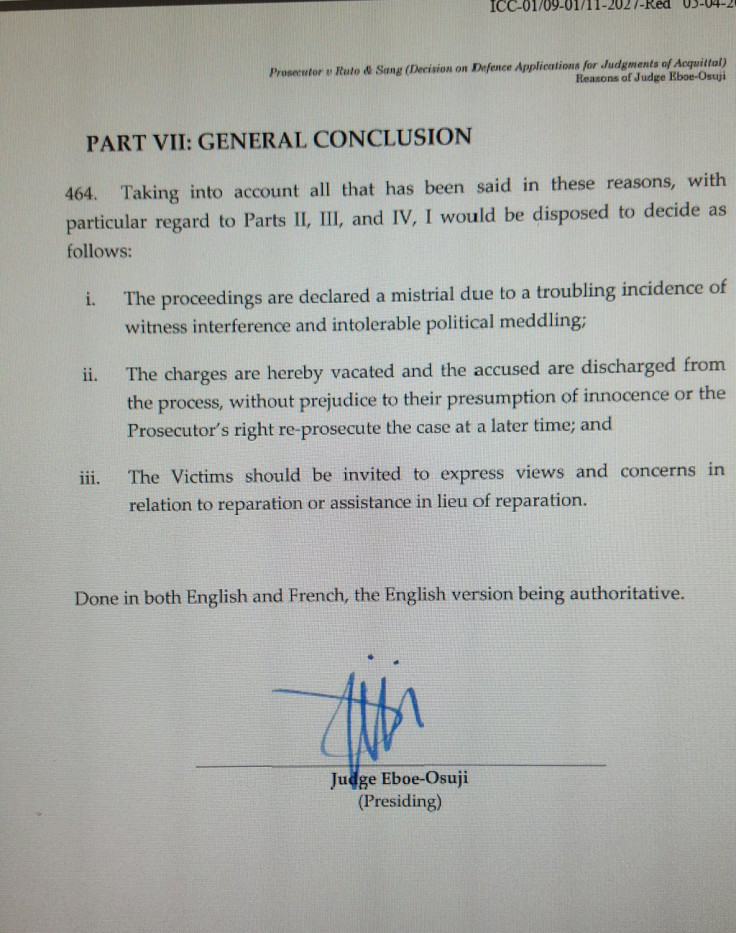 © Copyright IBTimes 2023. All rights reserved.