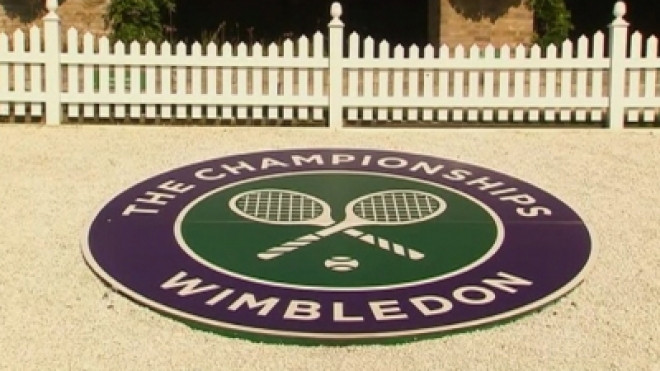 Security is being stepped up at Wimbledon this week amid fears that the world renowned tennis tournament could be a prime target for terrorists.
The Bloody Friday killings that left 30 British holidaymakers dead in Tunisia have sparked concerns of a wave of copycat attacks in Britain.
In an audio message, Islamic State warned of more carnage to come during the Muslim holy month of Ramadan, and to mark the first anniversary of the declaration of their caliphate. Their chiefs reportedly urged them to create 'calamity for the infidels.'
Significantly, the second week of Wimbledon also coincides with the tenth anniversary of the 7/7 bombings in London and could be further motivation for another outrage on British soil.
Speaking in the aftermath of the latest attacks David Cameron warned that Britain faces a "severe terrorist threat".
The Prime Minister warned: 'There's no doubt we face a very severe threat in our country and we have done for many months and many years," adding that the "terrorists will not succeed."
Police officers will be patrolling the streets around the All-England Club in South-West London. It has been confirmed that security at the tennis tournament will be at "a level proportionate with the current threat level" with "extra officers on duty patrolling the local area, road closures and a highly mobile reserve that can respond to emerging incidents", with both uniformed and plain-clothes officers on duty.
Police were already on alert yesterday and seized a drone being flown over a nearby golf club, while there was a large uniformed presence at public events held nationwide to celebrate Armed Forces Day and the Pride march in the capital.
Speaking outside Scotland Yard, Britain's top anti-terrorism officer, Assistant Commissioner Mark Rowley, said: 'There's an independent body of experts that assesses the threat and they're keeping it at severe. That is a very significant level."
He further revealed that the police force have foiled many ploys to wreak devastation in the UK.
"Over the last year, we've been making nearly an arrest a day. There have been a handful of plots near to commission that have been foiled and many more plots where people have had the aspiration, but where we've disrupted them early in their plans and their thinking."
There were 289 terrorism-related arrests during 2014, up 30 per cent in a year, while at least 700 Britons are thought to have joined Islamic State fighters in Syria and Iraq.