Wimbledon championships on 7 July came to a standstill to honour the London bombing victims by observing the national minute's silence.
Games were held back by 45 minutes to observe the silence at 11:30am local time.
"Ladies and gentlemen, may I have your attention, please," read an announcement.
"The time is half-past 11 and the one minute's silence to reflect on the 10th anniversary of the London bombings will now begin."
The entire gathering at Wimbledon came to a standstill, including around 50 police and fire officers, security staff, tennis-goers, as well as those walking around the grounds.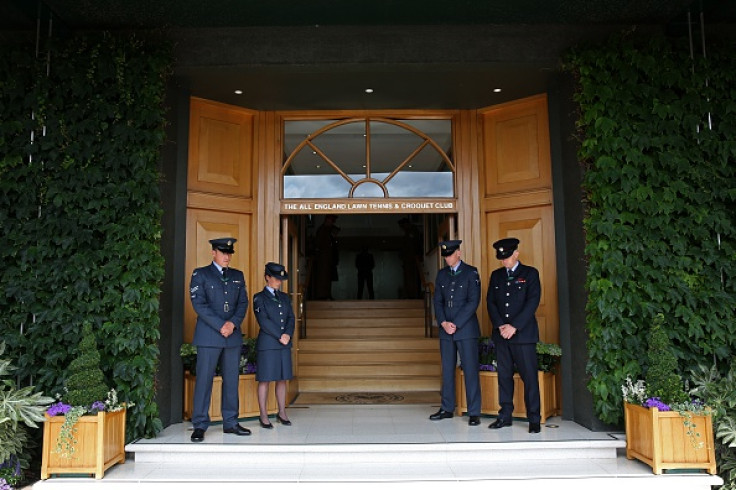 South Africa's Kevin Anderson also observed the silence while practising with his coach Neville Godwin on Court 14.
On the 7 July 2005 at 8:50am local time, four al-Qaeda linked militants detonated three bombs across London underground stations and on a double-decker bus in Tavistock Square resulting in 52 civilian deaths and approximately 700 amongst those hurt.
'Agonised outcry'
Meanwhile, survivors and relatives of victims gathered at the St. Paul's Cathedral to observe a minute's silence.
The Bishop of London called the gathering an "agonised outcry" that has united the city, reported BBC News.
"They won't beat us because there is no point at which we will simply surrender to terrorism. That's not the spirit we saw on 7 July. That's not the spirit we've ever seen. That's not the spirit we will ever see," said Paul Dadge who helped a survivor in the aftermath of the attack at the Edgware Road station.
Meanwhile, British Prime Minister David Cameron said: "Ten years on, this is one of those days when everyone remembers exactly where they were when they heard the news. It's a day when we recall the incredible resolve and resolution of Londoners and the United Kingdom."