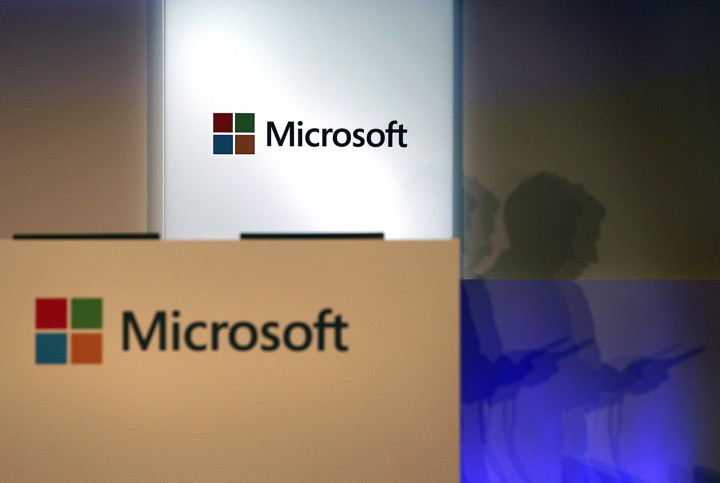 On Tuesday, 30 September, Microsoft is set to give us the first clear indication of the future of Windows with the official reveal of the next generation of its desktop operating system.
Known internally as Threshold, and externally as Windows 9, the exclusive media and analyst event in San Francisco is unlikely to reveal everything about the new software, but will provide some key information about what direction Microsoft - and new CEO Satya Nadella in particular - is taking the world's most popular desktop operating system.
Here, we round up everything you need to know about Windows 9 and the reveal event:
---
When and where is the Windows 9 reveal event taking place?
---
Microsoft has invited about 50 or so media and analysts to a new stylish event space in San Francisco on Tuesday, 30 September, to have a "discussion" about where Windows is headed.
The low-key event won't be graced by CEO Nadella who is travelling in Asia this week - potentially to talk to regulators in China about antitrust issues - which indicates that this is not about revealing a huge amount of specifics, but more about indicating what direction Microsoft is going in.
The event kicks off at 10am local time, which is 6pm in the UK. Here is a list of local times around the globe:
San Francisco - 10am

New York - 1pm

London - 6pm

Amsterdam - 7pm

Johannesburg - 8pm

Bangkok - 1am (Tuesday)

Hong Kong - 2am (Tuesday)

Seoul - 3am (Tuesday)

Sydney - 5am (Tuesday)
---
Can I watch the Windows 9 reveal online?
---
Unfortunately, Microsoft has said that there won't be any live stream of the event, but said that details of what is discussed will be made available on Blogging Windows and Microsoft News Center following the event.
---
'Windows 9'? 'Threshold'? 'Windows One'?Just 'Windows'? What will the new update be called?
---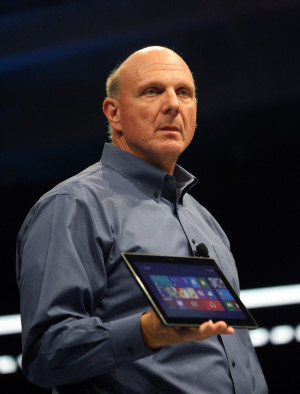 This is unclear. For the last couple of years while it has been under development within Microsoft, the new OS has been codenamed Threshold, but unless we are very much mistaken, this is not what the final product will be called.
The consensus outside of Microsoft is that the follow-up to Windows 8 would be called Windows 9, however a report from Reuters last week has thrown cold water on that suggestion.
The report suggests that Microsoft will simply call the new version of its software Windows - symbolic of a new direction and style for Microsoft, which is veering away from an aggressive focus on Windows and PCs which marked the reign of Steve Ballmer (right)
Another reason for removing the 9 from the name will be to distance the launch from the poorly-received Windows 8.
"Windows 8 was not a shining moment for Microsoft. Probably the biggest issue that lingers is the negative brand equity in the name," said Michael Silver, an analyst at tech research firm Gartner.
---
Windows 9 Features
---
Microsoft is said to be focusing on making the new Windows experience better for those using non-touch devices, with Windows 8 roundly criticised by mouse-and-keyboard users for being too touch-focused.
Microsoft begun to address these concerns with the Windows 8.1 update last year, and this will continue with Windows 9.
Among the additions to feature in the Windows 9 release are:
A mini Start Menu returning to the desktop;
"Windowed" Metro-style apps;
Virtual desktops;
Cortana integration; and
Removal of the Charm bar.
---
Windows 9: Enterprise focus
---
It looks like Microsoft will have a big focus on the enterprise market, hoping to get the numerous businesses still using Windows 7 to upgrade.
Leaked information suggests that a Windows Technical Preview for Enterprise will be launched soon after the announcement on Tuesday with the aim being to show businesses that Windows 9 is the upgrade they have been waiting for.
---
Windows 9: Closer ties to Windows Phone
---
Just as Apple is going with Mac OS X and iOS, and Google is going with Android and Chrome OS, Microsoft is thought to be moving towards closer integration between Windows and Windows Phone.
This is already happening with the Universal Apps feature of Windows Phone 8.1 allowing developers to write their code once and publish on smartphone, tablet and desktop.
With Microsoft already dropping the Nokia brand from its smartphone proposition, some suspect it could go one step further and drop the Phone name, meaning Windows could soon refer to Microsoft's software across desktop and mobile.
---
Windows 9: Preview and release date
---
Windows 9 - or whatever it is called - won't be finally released until 2015 but before that early adopters are set to get the chance to test it out.
A public preview is expected alongside the enterprise specific one, and this will be open not only to developers but the wider public too, allowing those keen to test out the new software the chance to do so early on.
---
How much will Windows 9 cost?
---
Following in Apple's footsteps, Microsoft is set to make Windows 9 a free upgrade to anyone using Windows 8 - that is at least according to the president of Microsoft in Indonesia.
It is uncelar what the price will be for those still using Windows 7 or older, but it looks like people now expect all operating system software updates to be free, and Microsoft is fully aware of this.