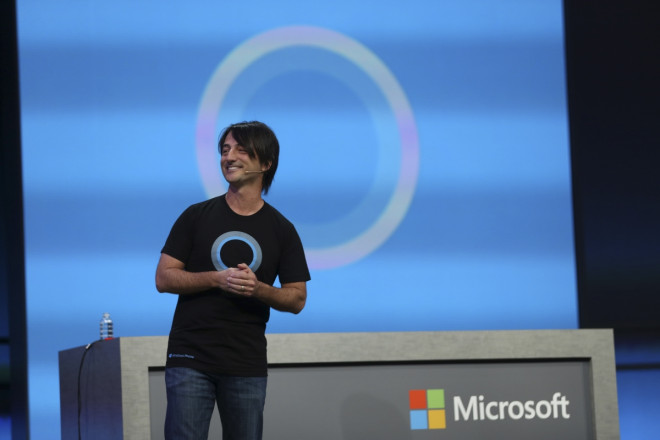 Launching years late, Windows Phone was always going to have a struggle to grab a significant slice of the lucrative smartphone market from established players Apple and Google.
This wasn't helped by sluggish developer support and the fact that no one else but Nokia was making phones for the platform.
Despite a perceived lack of genuine support from Microsoft, Nokia helped the platform gain a foothold in the market and as Nokia gets ready to be subsumed into Microsoft, the software giant it is ready to push on, targeting the enterprise market which is one area still up for grabs, following the demise of BlackBerry.
Last week saw Microsoft make a series of announcements which it believes will help drive adoption of the company's smartphone platform as well as its Windows 8 software.
At its Build 2014 developer conference, Microsoft launched Windows Phone 8.1 with many improvements for enterprise customers; announced that Windows would be free for all devices 9in or smaller and with Universal Apps, developers will now be able to write their code once and publish on smartphone, tablet and desktop.
Going from catch-up to innovation
Speaking after the announcements, Leila Martine, director of Windows Phone in the UK told IBTimes UK that these moves were about the company asking: "How do we start moving from 'catch-up' to innovation and innovative experiences?"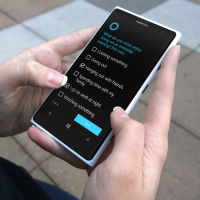 Martine mentioned specifically Cortana as an example of how Microsoft is beginning to offer something to developers that others are not.
Microsoft's voice-assistant will be available to third-party developers to integrate into their apps, something Apple currently doesn't offer with Siri.
Martine also spoke about the need to make monetising apps easier for developers, with Universal Apps now seeing 90% of the code shared between Windows Phone and Windows 8 apps.
"Universal apps is clearly something that changes the game for us.We are so focused around getting the developer tools right around using [their] code."
With improved in-app purchases and the ability to allow customers pay once for both smartphone and desktop apps, Microsoft is hoping to attract developers to their platforms, something which has been consistently flagged as a problem for both Windows Phone and Windows 8.
Manage and secure
With the advent of the bring-your-own-device (BYOD) phenomenon of the last few years, IT managers in big companies have been tearing their hair out at having to manage and secure multiple devices.
Microsoft is hoping to eliminate that worry by introducing a comprehensive set of mobile device management (MDM) tools which allow them the flexibility to "quickly and securely" manage employees across a range of devices.
At Build 2014, Microsoft looked to hammer home its advantage in enterprise by announcing Windows Phone 8.1 features including hardening security measures, adding email encryption and proper enterprise-grade device management.
Mirroring the universal app support, MDM support reaches across all devices from smartphones, to tablets, laptops and desktops.
BYOD gains
Windows Phone 8 has already been making inroads in the business sector in the UK, with Canalys figures from the final quarter of 2013 suggesting Microsoft had an 18% market share in enterprise smartphone sales.
Companies like real-estate agents Foxton and drinks company Britvic are already giving Nokia Lumia smartphones to their employees and building custom apps too. However this is tiny when compared to the the likes of Telefonica who introduced a BYOD policy a few years ago but found that it just didn't work - from both a security and financial standpoint - and have now standardised by introducing 150,000 devices running Windows 8 and Windows Phone 8.
Microsoft may be offering IT managers a set of tools which make securing their employee's devices a lot easier, but another event completely not of their making has opened the door to the enterprise much wider.
BlackBerry demise
BlackBerry's implosion and the failure of its BlackBerry 10 platform has led many organisations - including the White House - to look for alternatives.
Martine confirms that the demise of BlackBerry has been a boon for Microsoft with business customers, consumers and mobile operators all "looking for alternative choices from a third eco-system perspective, and that has benefited us."
Office for iPad launched last week which seemed to remove one of the main sticking points for enterprises to pick Apple's tablet, but Martine says iPads are "really hard to manage" and "costly" while current Windows devices are much easier to control and are available at a range of prices.
Microsoft has made a lot of the right moves to secure its position as a viable enterprise platform across mobile and desktop, but it will need to get more high profile manufacturers to start producing Windows Phone devices if it wants to really grab a significant slice oft he very lucrative smartphone market.