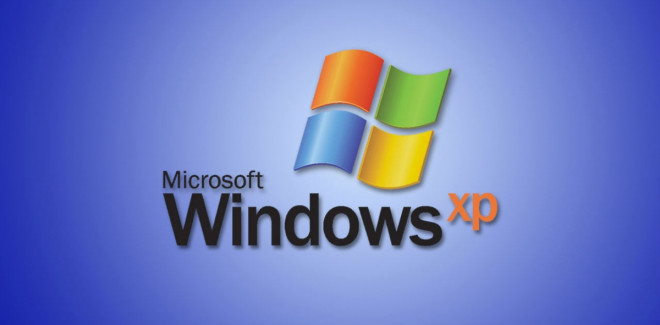 Somewhere around 30% of the world's computers are still running Windows XP - 13 years after it first launched - and while that number is a lot lower when you look solely at the UK, there are still a huge number of people using Windows XP on a daily basis.
With Microsoft issuing its final security update for the operating system today, there are going to be hundreds of thousands of people trying to decide what to do next.
So unless you work within the UK government, which has paid Microsoft £5.5 million to extend security support, it is decision time. Do you take your chances? Can you upgrade? What should you upgrade to?
Here we look at all your options, and try to guide you through Windows XPiry day:
---
Are you running Windows XP?
---
Not sure which version of Windows you are running? No problem, just visit this website and it'll tell you:
---
Damn the warnings I'm sticking with XP
---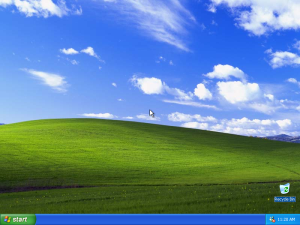 Some people - inexplicably - love Windows XP. But sticking with the operating system beyond 8 April is like playing Russian Roulette with your personal information.
Ending support for Windows XP is like Microsoft painting a big red bullseye for cybercriminals and so if you are adamant that you want to keep Windows XP, then here are a few of the steps you should take:
Buy a powerful security suite - not free antivirus software, but proper security tools from someone like Kaspersky, MacAfee, F-Secure, Trend Micro or Symantec which offer firewalls and exploit protection.
Get a second security opinion - While free software may not be enough on its own, it is great as a way of giving yourself a second opinion that everything is OK. Malwarebytes is a good option here.
Forget Internet Explorer - one of the more common attack vectors for cybercriminals is your browser and with the latest version of IE not running on Windows XP, you're better off choosing Chrome or Firefox.
Start saving - Eventually no one is going to support Windows XP so if you start saving now, you may have enough for a new computer before all your information is stolen.
---
Can I upgrade from Windows XP?
---
Before we even get into what you should do and how you should do it, you should probably look at your Windows XP PC or laptop and check what kind of hardware it's running.
Below are the minimum specs required if you want to upgrade to Windows 7 or Windows 8.1 (Note: specs are now identical with Windows 8.1 Update, which will be released on 8 April)
Minimum hardware requirements:
1GHz processor
1GB RAM (32-bit) or 2GB RAM (64-bit)
16GB storage (32-bit) or 20GB (64-bit)
DirectX 9 graphics device with WDDM 1.0 or higher driver
If you're PC isn't up to these (pretty low) levels, then it's time for an upgrade. Microsoft even has a Windows Upgrade Assistant to help you along.
---
How to upgrade from Windows XP to Windows 7
---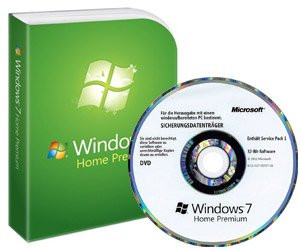 Windows 8.1 may be Microsoft's shiny new toy, but for those used to Windows XP, the interface may be a little too different, and so moving up to Windows 7 instead could look like the perfect option.
Most of the icons and commands from Windows XP are in the same place as Windows 7 and Microsoft is going to be supporting this for years to come.
OK great, where can I get it?
Ah, here's the problem. Microsoft no longer sells Windows 7 as an upgrade and even if you want to buy a new PC, sorry but you'll probably struggle to see one being sold with Windows 7 installed.
But fear not, there are ways around this.
While you might not see Windows 7 laptops or desktops for sale, they are around. The best place to find them is on websites of manufacturers like Dell, HP, Lenovo and Acer who still sell them, but just don't promote them as heavily. They may not be the most cutting-edge PCs or laptops, but they will be a sight more powerful that a Windows XP machine.
If you don't want to buy a new laptop or PC and just want to upgrade, this isn't as easy. Microsoft doesn't sell boxed versions of the software anymore, but you will find it on some websites like Amazon costing anywhere from £50 to £70 - but be warned, you won't get Microsoft support anymore, though you will get the security updates until 2020.
---
How do I upgrade from Windows XP to Windows 8.1?
---
This is much easier.
If you want to keep your old PC but upgrade to Windows 8.1, then you can buy the DVD from Microsoft directly for £99.99.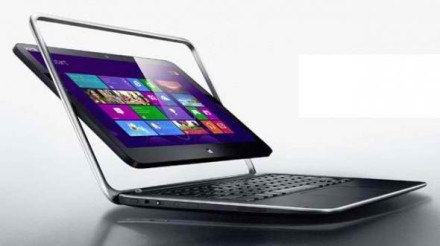 If your system doesn't have a DVD player or is not up to the minimum specs then there is no end of Windows 8.1 laptops, desktops, tablets, hybrids and every other type of computer out there built specifically for the new touch-focused interface.
Microsoft's new update (called Windows 8.1 Update funnily enough) is also much friendlier to those looking to predominately use mouse and keyboard rather than touch, and it will even let you bypass the tiled start screen when booting up the PC.
---
What about Mac OS X, Linux or Chrome?
---
There are other desktop operating systems available:
Apple's Mac OS X is only available on its Mac Mini and Mac Pro desktops or its MacBook line of laptops, all of which carry a premium over more Windows-based laptops. Those who use Mac OS X swear by it, though moving from Windows XP to Mac OS X will require you to unlearn multiple shortcuts and re-learn many more.
Linux variants, such as Ubuntu, will likely run perfectly on your Windows XP computer but you will need some technical know-how to install and use it. There will also be a lot less programs available for Linux compared to Windows.
Chrome OS is essentially an operating system in a browser. It allows you to access Google apps and the Chrome browser, but if you are out of Wi-Fi connectivity, then you are out of luck. Chromebook laptops are available from HP, Acer and Google itself.