Winnie the Pooh Day: Author AA Milne's secret role as a WW1 military intelligence propagandist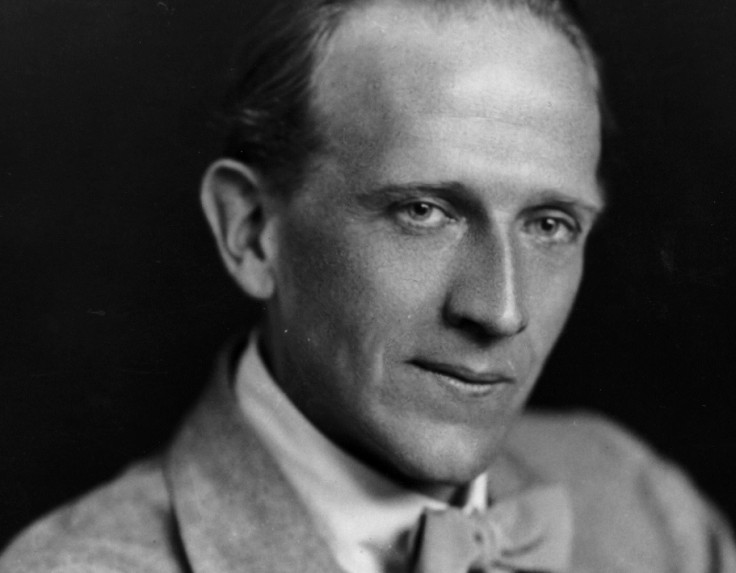 AA Milne is known around the globe as the creator of one of the world's most beloved characters, Winnie the Pooh. What is less known about the author is that he worked for the British intelligence agency M1 7b. Yet the First World War veteran was a pacifist even before his involvement in the war.
Milne joined the British Army in February 1915, serving as an officer in the Royal Warwickshire Regiment and later, after suffering from trench fever, the Royal Corps of Signals. Yet it would be decades before Milne's full role in the war would be revealed. In 2014, a chance discovery of documents by a relative of a former M1 7b employee discovered that Milne had been producing pro-British propaganda from 1916 to 1919.
What made the revelation more surprising, however, is Milne's published work on pacifism. Despite serving in the army for years, the author is famous for his claim to have never fired a shot at the enemy.
"It is because I want everybody to think (as I do) that war is poison, and not (as so many think) an over-strong, extremely unpleasant medicine, that I am writing this book," Milne wrote in his 1934 plea for pacifism, Peace for Honour.
M1 7b, a secret propaganda unit, was founded in 1916 to sustain support for the war as the death toll rose, and anti-war grassroots movements began to emerge across conflict-ridden Europe. At the time, 20 authors were hand-selected as the best of British talent, to write palatable accounts of life in the trenches and stories of heroism on the front lines.
When the unit closed in 1918, it was thought that the paperwork was destroyed. Yet Jeremy Arter found more than 150 articles that had been saved by his great uncle, who worked for the unit. "I was about to throw everything away but, leafing through, I saw a book with M1 7b written on it and decided to take a closer look," Arter said at the time.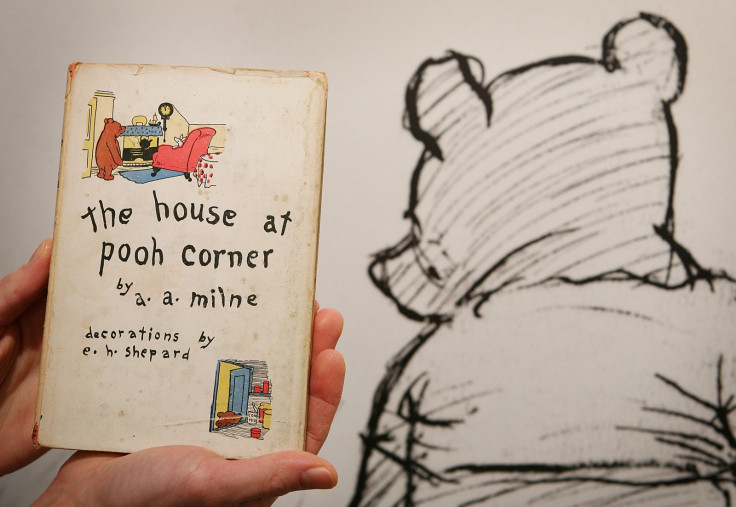 "I looked for Uncle Jim, but I found AA Milne as well. I also found Cecil Street, the author of the Dr Priestley novels; the frontiersman and author Roger Pocock; the Irish poet Patrick MacGill; and JP Morton of Bystander fame," Arter told the Guardian.
The so-called Green Book, which contained Milne's poems, was a tongue-in-cheek satire created by the writers when the unit was disbanded in 1918. "It was a bit like the Magnificent Seven had ridden into town except that these were more than 20 or so of the greatest literary men of their day all working for M1 7b, along with Uncle Jim."
In a series of wartime poems, Milne reflected on how propagandists may have had to alter the dreadful realities of the war.
"In M1 7b/ Who loves to lie with me/ About atrocities/ And Hun Corpse Factories/ Come hither, come hither, come hither/ Here shall he see/ No enemy/ But sit all day and blether," Milne wrote in Captain William Shakespeare, of a Cyclist Battalion.
Another poem, entitled Some Early Propagandists, he wrote about the Prussian-German field marshal and politician, Paul von Hindenburg. Hindenburg, as German president, would be the one to appoint Adolf Hitler as Chancellor of Germany.
"Tell me not, Sire, I am unkind/ That from the Hunnery/ Of Hindenburg's disgusting mind/ To pen and ink I fly/ For this defection so to speak/ Is one you must adore/ My British Front from 'week to week'/ Has helped to win the war?"
It was the first work of its kind by Milne to be seen, although he was already a professional playwright and author when he was recruited by Military Intelligence.
After the First World War, Milne changed direction in his writing. Not yet known as Pooh, the famous bear made his first appearance in a poem in Punch magazine called Teddy bear. He then appeared in the London Evening News on Christmas Eve 1935, in a tale called The Wrong Sort of Bees. Winnie the Pooh, named after a Canadian black bear called Winnie that was used as a military mascot during World War One, was published in 1926.
© Copyright IBTimes 2023. All rights reserved.