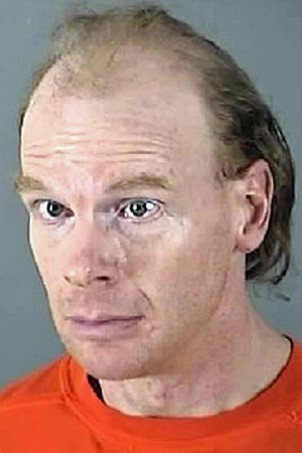 A Wisconsin man is facing jail after being arrested for having sex in a street with a sofa.
Gerard Streator, 46, was allegedly caught by an off-duty police officer with his trousers around his ankles and "thrusting his hips" against an abandoned yellow settee.
According to police, the hotel worker was having his curbside session in full view next to the kerb and there was nobody on the sofa.
However, when the officer approached, Streator allegedly fled the scene at which time the officer "could see that the defendant's penis was erect."
A police report states that Streator "had been thrusting his pelvic area against the cushions and trying to sexually gratify himself by rubbing his penis between the two cushions."
Officers later arrested him at his workplace and he was charged with one count of lewd and lascivious behaviour.
If found guilty, he could be sentenced up to nine months in jail and a £7,000 fine.