Witch Hunting in India: Poor, Low Caste and Widows Main Targets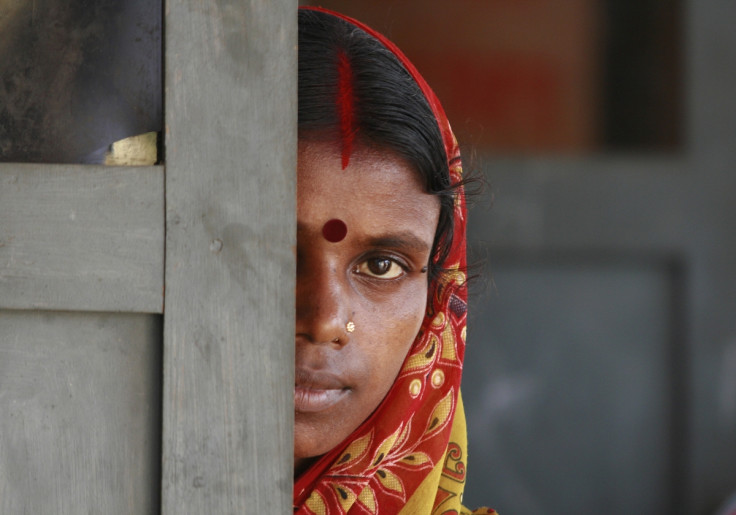 An Indian woman has been beaten to death after she was accused of allegedly practising witchcraft.
Saraswati Devi, 45, was assaulted by other villagers of East Champaran, Bihar state, on Saturday.
The woman ‒ who was also forced to eat "human excreta" according to police records ‒ was rushed to the nearest hospital where she was declared dead.
Her two sons also sustained injuries while trying to save their mother.
Devi's brutal homicide is only the latest in a series of witch-hunting cases in India, which mainly targets women who, believed to be daayans, or witches, are persecuted, tortured and killed.
Originally practiced by few tribes, witch hunting is on the rise in rural India, where at least 12 states have recently recorded cases of women being persecuted and killed for allegedly practising witchcraft.
The state where witch hunting is mostly practised is Jharkhand, where 54 women accused of witchcraft were killed last year.
In October 2013, a woman from the Shivni village fell ill. As villagers suspected the illness was due to witchcraft, a local shaman ordered that all the female villagers had to drink poison in a "witchcraft test."
Of the 30 women forced to drink the poison, 25 died.
At least 2,100 people have been murdered for "practising witchcraft" in India between 2000 and 2012, according to the Indian National Crime Records Bureau data.
Reasons behind witch hunting
There are several reasons, such as gender inequality and property disputes, behind the labelling of Indian women as witches.
Womensenews.org said that branding a woman as a witch is "a common ploy to grab land, settle scores or even to punish her for turning down sexual advances.
"It is difficult for the accused woman to reach out for help and she is forced to either abandon her home and family, commit suicide or is brutally murdered."
Kanchan Mathur, a professor at the Institute of Development Studies said, "Poor, low-caste women are easy targets for naming/branding [as a witch]...Women who are widowed, infertile, possess 'ugly' features or are old, unprotected, poor or socially ostracised are easy targets."
However, according to Women New Network (WNN) - which reports about women's issues –women who become too powerful and thus threaten the male leadership can also become the target of witch hunting.
WNN added that the Hindu religion has several rituals that can be misinterpreted as witchcraft.
Ineffective laws
As there is no specific law in India to protect people from witch hunting, the rate of conviction in cases of crime against alleged daayans is low (26.9 %).
A study published in the Journal of the North East India Studies explained that witch hunting cases are currently registered under sections: murder, grievous hurt, assault, assault or criminal force to woman with intent to outrage her modesty, kidnapping for ransom and criminal intimidation.
Only three states in India – Bihar, Jharkhand and Chhattisgarh – have enacted special laws about witch hunting.
However, these laws are thought to be inefficient due the surge in witch hunting crimes.
According to Rahul Mehta of Jharkhand's Chotanagpur Sanskritik Sangh, which promotes rights of people in the Chotanagpur Plateau, eastern India, one of the causes of the inefficacy is that sometimes entire villages are involved in witch hunting crimes.
"When an instigator mobilises a whole community, collecting evidence or getting witnesses becomes a problem. The police needs to be trained to handle such situations."
As women are also blamed of witchcraft following the death of villagers, the improvement of health care centres could result in a reduction of which hunting crimes.
According to the Mahila Samakhya Society, witch hunting cases are significantly fewer in areas with a good government network of primary healthcare centres.
"Typically, an 'ojha' or a village quack doctor diagnoses an illness as the curse of a 'witch', which results in a humiliating and violative hunt thereafter," it said.
"If doctors are made available in rural areas, incidents of witch hunting can come down."
© Copyright IBTimes 2023. All rights reserved.