A Londoner has spoken of his "nightmare" ordeal after being accused of witchcraft as a child and ordered to undergo an exorcism. Mardoche Yembi, 24, who grew up in Islington, spoke out about the abuse he suffered when arriving as a child in the UK from the Congo to stay with extended family.
Aged just eight-years-old at the time, his relatives accused him of being possessed by evil spirits and of killing his own mother, who had died after a long illness. He says he was left living like "a prisoner" and would often break down in tears.
"I was accused of flying in the night, eating people," he told the BBC. "The baby would cry at night and I was accused of that as well. It was a nightmare. It was something that I don't think any kid should go through."
Yembi's family tried to have him sent back to the Congo in 2005 to undergo an exorcism – an attempt that was only thwarted when the school alerted social workers at Islington Council. A Family Court subsequently awarded custody to the council after a fact-finding mission to the Congo revealed the horrific abuse dealt out by pastors.
"I don't know how my life would be now [had I been sent back to the Congo]," Yembi said. "I don't think I'd be here, but I don't know. In my mind, I was a prisoner. I didn't even know what to do. I was stuck. And just crying."
The number of Met Police cases where children have been accused of being possessed by evil spirits has risen by almost 50% in three years, figures provided to the BBC show. In 2015, detectives investigated 60 so-called "witchcraft" cases in London with experts saying victims are often subject to "brutal" exorcisms as a result.
The treatment can involve beatings, having chilli rubbed in their eyes or genitals, or being cut.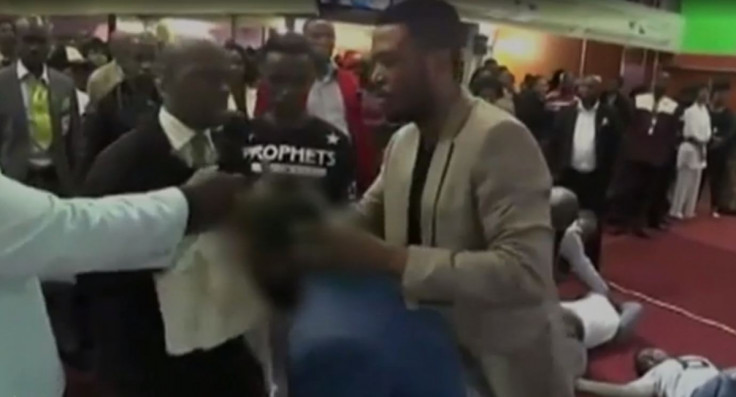 People who believe in "witchcraft" – also known as Juju, Kindoki, Jinn or Voodoo – say victims have had evil spirits enter their body, which can only be removed by exorcism. The Met Police figures provide a glimpse of a problem which some social workers in London say is "more prevalent" than Female Genital Mutilation (FGM).
Amma Anane-Ayer, a social worker for African Children and Families Services at Tower Hamlets Council, said: "The cases are on the increase because when one case gets highlighted then people's eyes are opened. It's not an issue that we can sit back and say, 'it's going to go away'. It's not going to go away. I don't think the majority of the parents are aware of the implications."
Chilli rubbed in their eyes
Prof Jean La Fontaine, an expert on religious rituals in Africa and who has studied many of the Met Police's "witchcraft" cases, said children can be left traumatised when accused of being possessed. She called for a helpline to be set up to allow children to report abuse themselves.
She said: "They may be beaten. They may have chilli rubbed into their eyes or other parts of the body. Almost entirely [they] are accused by members of their own family, which is damaging in itself. It's a terrible thing for a child to be accused of being evil like this. Mothers will accuse their own children."
She added: "Terrible things happen, and in Africa even worse things where children may be thrown into the streets to fend for themselves. This doesn't happen here but children may be neglected so badly that they die."
In 2012, the problem of witchcraft in the UK made national headlines after a couple were for murdering a 15-year-old family member at their flat in east London. Kristy Bamu was tortured by his sister Magalie Bamu and her partner Eric Bikubi for several days because they believed he had been possessed by evil spirits.
The couple then drowned the boy in a bath on Christmas Day 2010. Bikubi was sentenced to a minimum of 30 years in prison, while Bamu was sentenced to 25 years.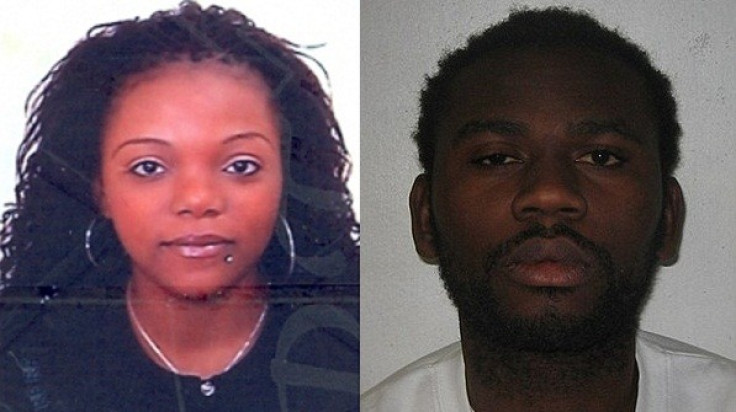 A recent study on witchcraft in sub-Saharan Africa, published in the Journal of Development Economics, found the practice still permeates through many communities in Africa. Researchers said its prevalence had potentially negative impact on social ties and economic development
"A belief in witchcraft may be a way to keep order in society, but it's definitely not the best way," Boris Gershman recently told IBTimes UK. "It forces one to conform to local norms because any deviation may lead to an accusation of witchcraft."
Dr Richard Hoskins, author and criminologist, who was sent by Islington Council to research the danger of exorcism practics in the Congo, said: "What would have happened to Mardoche had he been sent back is really worrying. I've witnessed excorcisms taking place in Africa where the children are being really seriously physically abused.
"[This includes] from fasting of water and food for three days, through to being bent double and forced to vomit out the witchcraft. I've seen pastors cutting children with razor blades to remove the witchcraft. He would have been in real mortal danger if he'd been sent back."