Students at Bournemouth University photographed the suicide of a fellow student, an coroner's inquest was told on Thursday (19 March).
Paul Millgate, 20, a psychology student at Bournemouth University, jumped 100ft to his death after breaking up with his girlfriend.
PC Emily Rowberry told the inquest into Millgate's death that she was concerned by the behaviour of students who witnessed the death.
"I shouted for people to move away from the windows and close their curtains. I was shocked to see cameras flashing as people then took pictures and video," she said. "I was worried pictures might appear on social media before we had time to inform the family."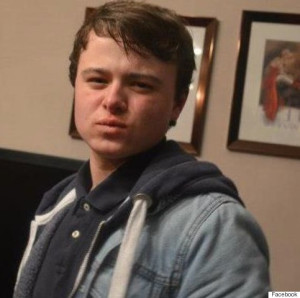 The inquest was also told that after he fell, Millgate could be seen from 400 flats in the block, and witnesses continued to photograph paramedics who treating him.
Dorset coroner Sheriff Payne ruled that Millgate took his own life.
Suicide on social media
Witnesses photographing and videoing suicide attempts appear to be a growing trend.
In Telford, Shropshire a man in his 20s has been questioned and released by police, following the death of Ian Lam.
Lam jumped to his death from a multistorey car park last Saturday.
The man – who has not been identified – is alleged to have shouted at Lam before he jumped.
Police say they are keen to speak to groups of teenagers who are also believed to have shouted at 42-year-old Lam before he jumped last Saturday. Witnesses were also seen filming and photographing Lam before his death.
An inquest into Lam's death is scheduled for Wednesday (25 March).
Sharing images and video of suicide attempts and deaths is not confined to the UK. Images of a Russian teenager falling to his death from a crane are being widely circulated and can be viewed on a UK newspaper website.
Facebook is implementing a scheme to contact users who may be at risk of suicide, if one of their friends reports a concern. The system is to be rolled out in the US, but Facebook says it is working on its international expansion.
The Samaritans provides a free support service for those who need to talk to someone. It can be contacted through its website or on 08457 90 90 90, 24 hours a day, 365 days a year. Call charges apply.