Khloe Kardashian has filed for divorce from Lamar Odom, after four years of marriage, citing irreconcilable differences.
The 29-year-old reality star tied the knot with the 34-year-old professional basketball player in 2009, just four weeks after they first met.
There was widespread speculation surrounding their marriage following public allegations of the basketball star's repeated drug use and infidelity.
A bizarre rap video of Odom bragging about cheating on his wife was posted online on November 22. In the freestyle rap he said: "And when Khloe's out of town I still be on the DL."
The Keeping Up With Kardashian star has been seen hinting at her relationship troubles on the TV show.
The marriage was also under strain after the couple, who had been trying for a baby, found they had difficulties conceiving.
There were tell-tale signs that all was not well in the Odom household when on Wednesday (10 December) she was seen without her wedding ring while attending The Hollywood Reporter's Women In Entertainment breakfast with "momanger" Kris Jenner and sister Kim at the Beverly Hills Hotel.
On Thursday (12 December) the Keeping Up With The Kardashians star posted a self-empowering message to her Instagram account, increasing the speculation that the end of her union is near.
'I am strong because I've been weak. I am fearless because I've been afraid. I am wise because I've been foolish."'
A source told TMZ: "The end was a long time coming. Khloe had expressed dire concerns about the marriage ever since she learned about Lamar's crack addiction earlier this year, but she forestalled divorce for fear he'd overdose or worse."'
Khloe is said to have demanded that Odom enter rehab after the embarrassing video surfaced, however it is alleged that the NBA star refused.
A source revealed to Radar that: "Surprisingly, Khloe wasn't upset about the cheating confession, but the video proved to her that Lamar is continually abusing drugs and alcohol."
Earlier this week Lamar Odom reportedly pleaded no contest to DUI charges stemming from his August 30 arrest.
He was sentenced to three years probation for the misdemeanor in a Los Angeles court. He also agreed to undergo alcohol education courses in addition to paying $1,814 in court fees.
The basketball forward is required to complete his alcohol education classes by June 9, 2014.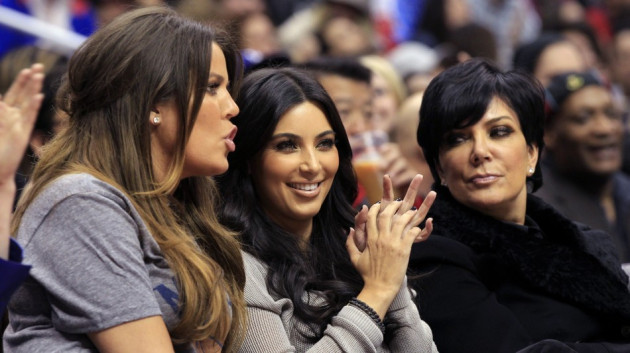 The couple reportedly have a pre-nup and while the brunette is not seeking spousal support from the NBA player, she will remain as the beneficiary on a Odom's $10 million life insurance policy for the rest of their lives.
She has also asked to the judge to reject any of the former Lakers' requests for support and will have her former name restored.
Legal ace Laura Wasser, who represented sister Kim during her acrimonious split from ex-husband Kris Humphries, will represent Khloe during the divorce proceedings.
The TV star has also agreed to let her marriage drama be a big part of next season's Keeping Up With The Kardashians, which will premiere in January.
A source confirmed the news saying: "At first she was adamant about not letting E! address the situation. Then she realized it would ruin the series' integrity not to show what she was going through. But she won't let them air anything that will hurt Lamar too much."
News of the impending divorce follows a matter of weeks after Khloe's mother Kris Kardashian and step-father Bruce Jenner announced they were separating after 21 years of marriage.