Wladimir Klitschko is champing at the bit to face one of boxing's "rising stars" in Anthony Joshua and believes the fight at Wembley Stadium on 29 April is going to be the most important of his long and illustrious career.
The 41-year-old Ukrainian has not fought since being beaten on points by Tyson Fury in November 2015 and sees the bout with Joshua as a chance to regain some titles. Klitschko's defeat to Fury was his first for over a decade but his confidence has seemingly not been diminished by the shock loss to the controversial 28-year-old.
"I believe this fight is going to be the most important of my career," Klitschko told BBC Sport. "You can climb Mount Everest in a certain period of time in the window of the year. You might make it or you might not. But Mount Everest is still there. So am I.
"Opportunities are not coming every day. I have one of the rising stars, it's perfect," added Klitschko. Who else would I have fought? I have the greatest chance to get the majority of the titles back and fight a guy at the same eye level. I think our chances are really looking 50-50."
Klitschko has been largely respectful towards former sparring partner Joshua in the build-up to the fight. The veteran has made no secret of his admiration for the 27-year-old and like the rest of the boxing world is intrigued to find out if he can roll back the years or if Joshua can go some way to establishing himself as one of the best fighters in the world.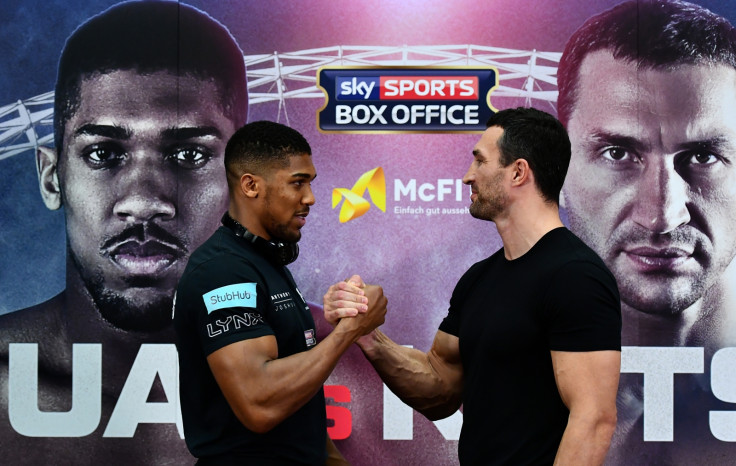 "This fight is 50-50," Klitschko told The Guardian. "Can the younger guy make it? Has the older guy still got it? Question marks are making this event really interesting. I've never had a pause for a year and a half. Is it bad? Is it good? Will I have rust? I want the answers myself.
"One thing I believe is I don't feel my age. It's not empty words. I am getting in the best shape of my life, physically and mentally. I don't see I'm stuck and not improving, even in a sport I've been involved with for so long. That's what interests and excites me."