David Haye should forget about fighting Anthony Joshua according to Eddie Hearn, who has hinted at the possibility of a rematch between the Hayemaker and Tony Bellew.
Haye suffered a shock defeat at the hands of Bellew at the O2 Arena earlier this month and is currently recovering from the Achilles injury he suffered during the memorable bout.
Haye hoped that the fight with the Bomber would increase his chances of a bout with Joshua, who is preparing to face Vitaly Klitschko in April, but Hearn ruled out a potential fight between the 36-year-old and his poster-boy and instead talked up the possibility of a second fight with Bellew, which he believes is Haye's only option at this moment in time.
On the subject of Haye vs Bellew II, Hearn told Sky Sports: "Never say never, especially in the heavyweight division. AJ and Haye is completely dead at the moment. The only fight for Haye is Tony Bellew.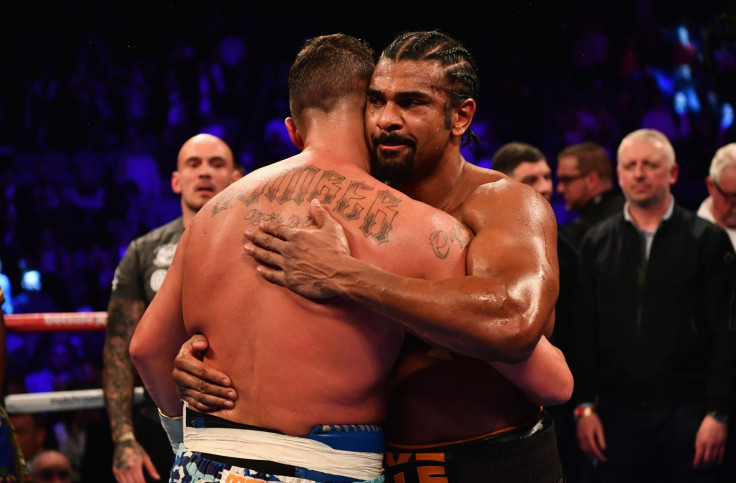 "I have listened to his social media stuff, he's got aspirations of challenging for the world heavyweight title. I think he's good enough to go on and do that, but he just got stopped by Bellew. Injury or no injury, whatever, he lost the fight."
While Hearn thinks the only possible fight for Haye is Bellew, he believes the Evertonian has a smorgasbord of potential opponents to choose from. The 34-year-old has already rejected the possibility of fighting Dillian Whyte and has spoken about retiring from the sport, but Hearn is keen to make the WBC cruiserweight champion an offer he can't refuse.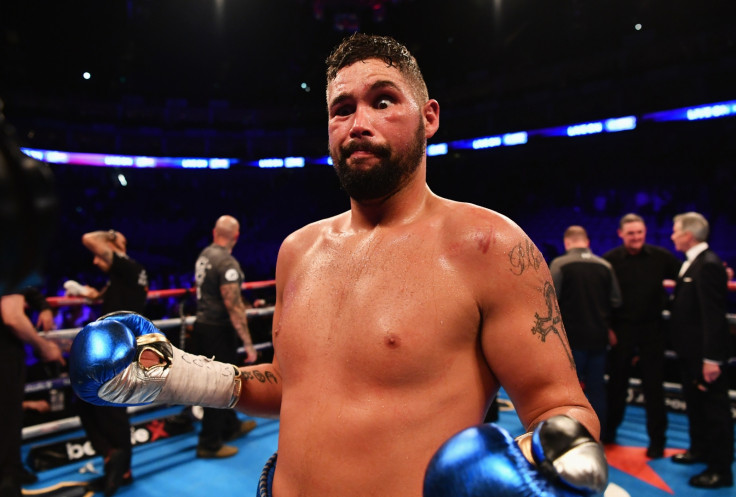 "The only fight for Haye is Bellew. Bellew has five or six options," Hearn added. "We understand the demand for Haye-Bellew II and it's certainly something that we would look at. He [Bellew] does talk about retiring, but I'm going to dangle so many fishes in front of him that I think that's impossible. [I expect] a shot at the world heavyweight title, or the David Haye rematch."