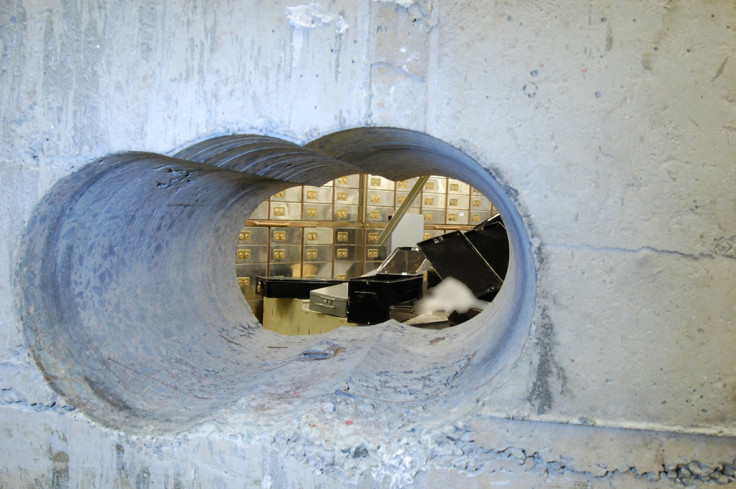 A woman has come forward to claim she has realised £7m ($8.6m) worth of her gold is missing more than 18 months after the Hatton Garden jewellery store heist.
The woman, who has not been identified, said one of her safety deposit boxes is missing and she only realised it was gone following the trial of the gang who were jailed for committing the famous robbery.
The claim – of a further £7m worth of gold missing – now means the total amount of goods stolen from the from the Hatton Garden vault in central London over the 2015 Easter bank holiday could now be worth more than £21m, Sky News reports.
Dubbed the 'Diamond Geezers, six men then aged between 49 and 77 were jailed for a total of 34 years after ransacking 73 boxes in the vault after using a professional drilling machine to cut a hole through the 2m-thick reinforced concrete wall.
Another member of the gang, known only as Basil, who played an "instrumental" role in the raid, remains at large.
If the reports of the stolen £7m worth of gold are true, the gang's prison sentences of between six and seven years each will be extended.
Metropolitan Police said: "In June 2016, police received an allegation of theft from a security box relating to the Hatton Garden burglary in April, 2015.
"The victim is alleging the loss of a substantial amount of property. The investigation is ongoing."