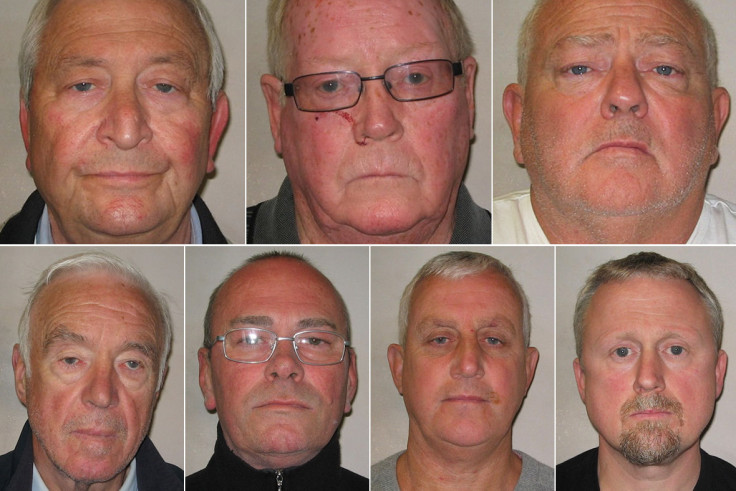 Six of the men responsible for the multimillion pound Hatton Garden jewellery store heist have been sentenced to a total of 34 years. The gang, aged between 49 and 77, broke into the Hatton Garden vault over the 2015 Easter bank holiday to steal gold and other valuables worth more than £14m ($19m).
They managed to disable a second-floor lift and climb down to the basement of the Hatton Garden Safety Deposit before breaking into the vault by using a professional drilling machine to cut a hole through the 2m-thick reinforced concrete wall.
The heist, which involved the ransacking of 73 boxes, was said to be the biggest burglary in English legal history, with police describing it as an "audacious, brazen burglary" that took around three years to plan. Detectives have so far only managed to recover just over £3.7m worth of the stolen goods.
Dubbed the "Diamond Wheezers", the group's ringleaders John "Kenny" Collins, 75, Daniel Jones, 61, Terry Perkins, 67, pleaded guilty to conspiracy to commit burglary in September 2015 and were given seven years each. All will serve a minimum of three and a half years before being considered for release, minus the 10 months they have already spent in custody awaiting trial.
Three other men were found guilty for their part of the raid following a trial at Woolwich crown court. William Lincoln, 60, of Winkley Street, Bethnal Green, and Carl Wood, 58, of Elderbeck Close, Cheshunt, were both found guilty of conspiracy to burgle and conspiracy to conceal, convert or transfer criminal property. Hugh Doyle, 49, of Riverside Gardens, Enfield, was found guilty of a lesser charge of concealing, converting or transferring criminal property.
Wood was handed a six-year sentence, with Lincoln handed a seven-year sentence. Doyle, who only played a small part in the heist, was spared jail and handed a 21 months sentence suspended for two years.
Brian Reader, 77 and oldest member of the group, also pleaded guilty to conspiracy to commit burglary but was not present at sentencing because of ill health after suffering a second stroke. He is undergoing tests for cancer with fears he does not have "many more months to live".
Another member of the gang, known only as Basil, who played an "instrumental" role in the raid, remains at large. Police have offered a £20,000 reward for information leading to his arrest and the recovery of the outstanding property.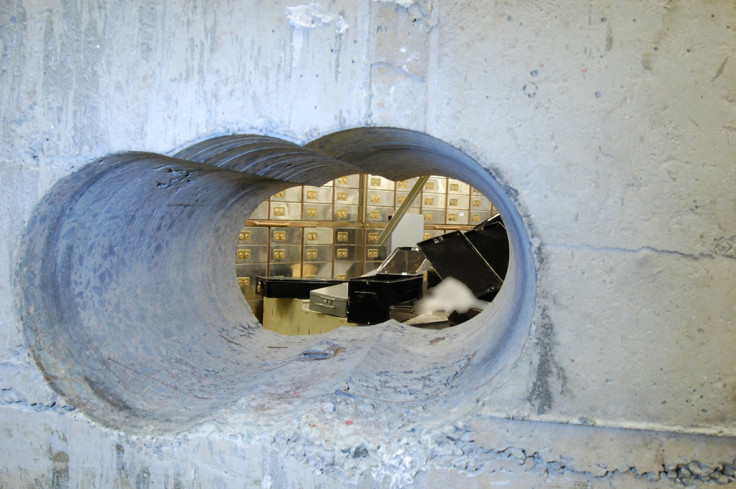 Detective Superintendent Craig Turner, head of the Met's Flying Squad, said: "This was an audacious burglary in the heart of London's diamond district. The individuals responsible clearly thought they had got away with it. But thanks to meticulous and dogged detective work, they hadn't.
"My officers trawled CCTV from hundreds of cameras, piecing together the gang's movements over the Bank Holiday weekend and tracing the white Mercedes which was a critical lead. The surveillance operation which followed linked each of the men to the gang and the crime, culminating in the arrest phase where four of them were caught red-handed with the stolen property."
"The evidence gathered by my officers was so strong in fact; that four of the key conspirators pleaded guilty at the earliest opportunity, and another three were convicted when a jury returned a unanimous verdict in January this year.
"To date, we have recovered just under a third of the property and much of it has already been returned to the victims. We have also been responsible for putting all but one of the suspects behind bars.
"There will be some out there who have sympathy for these men believing this crime to be a bold heist where no-one got hurt. The truth is these men were career criminals who didn't give a moment's thought for the people they were stealing from."
He added: "For many of the victims these safety deposit boxes represented their livelihood. They put their most valuable property into the vault to keep safe during the bank holiday weekend only to see it cruelly snatched away."
The Hatton Garden raid could prove to be the final jobs for some of the career criminals who have been involved in some of the Britain's biggest heists. Reader was previously jailed for nine years for his part of the £26m robbery – more than £110m in today's money – at the Brink's-Mat high security warehouse at Heathrow Airport on 26 November 1983.
Perkins was also involved in the heist at the Security Express depot in Shoreditch, east London – again taking place on Easter – in 1983. The haul would be worth more than £26m in today's money.